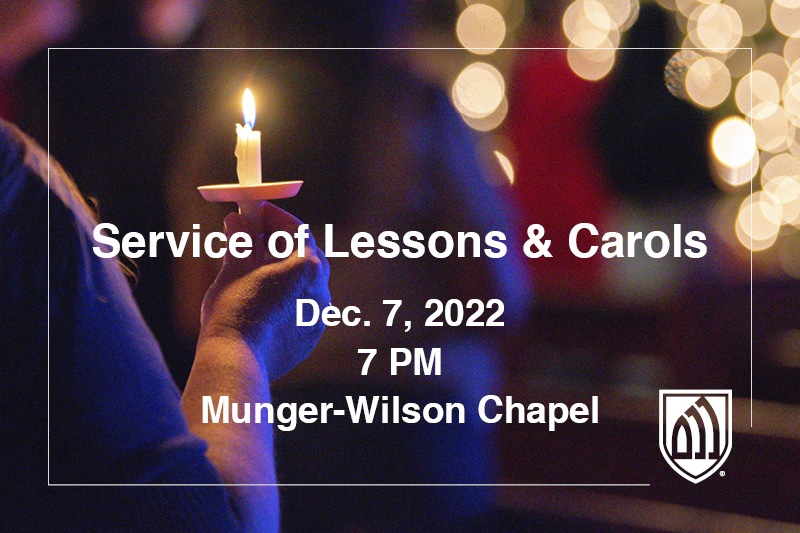 The University of the Ozarks will present its annual time-honored Christmas tradition, A Service of Lessons and Carols, at 7 p.m. on Wednesday, Dec. 7, in Munger-Wilson Memorial Chapel.
There is no cost to attend the concert and the public is invited to attend.
The service will feature the University Choir, under the direction of Dr. Matthew Bumbach. Bethany Walker, adjunct instructor of piano, will accompany the choir.
According to Bumbach, the choir will be singing "songs of inclusion focusing on welcoming everyone to the nativity."
Selections include "Carol of the Brown King," based on the Langston Hughes poem, and "¡El Cielo Canta Alegría!", an Argentinian praise song.
"The congregation will be invited to experience the nativity with us as they sing a number of traditional carols," Bumbach said.
The event will include scripture readings by University students, faculty and staff.
Topics: About, Chapel, Music Performance