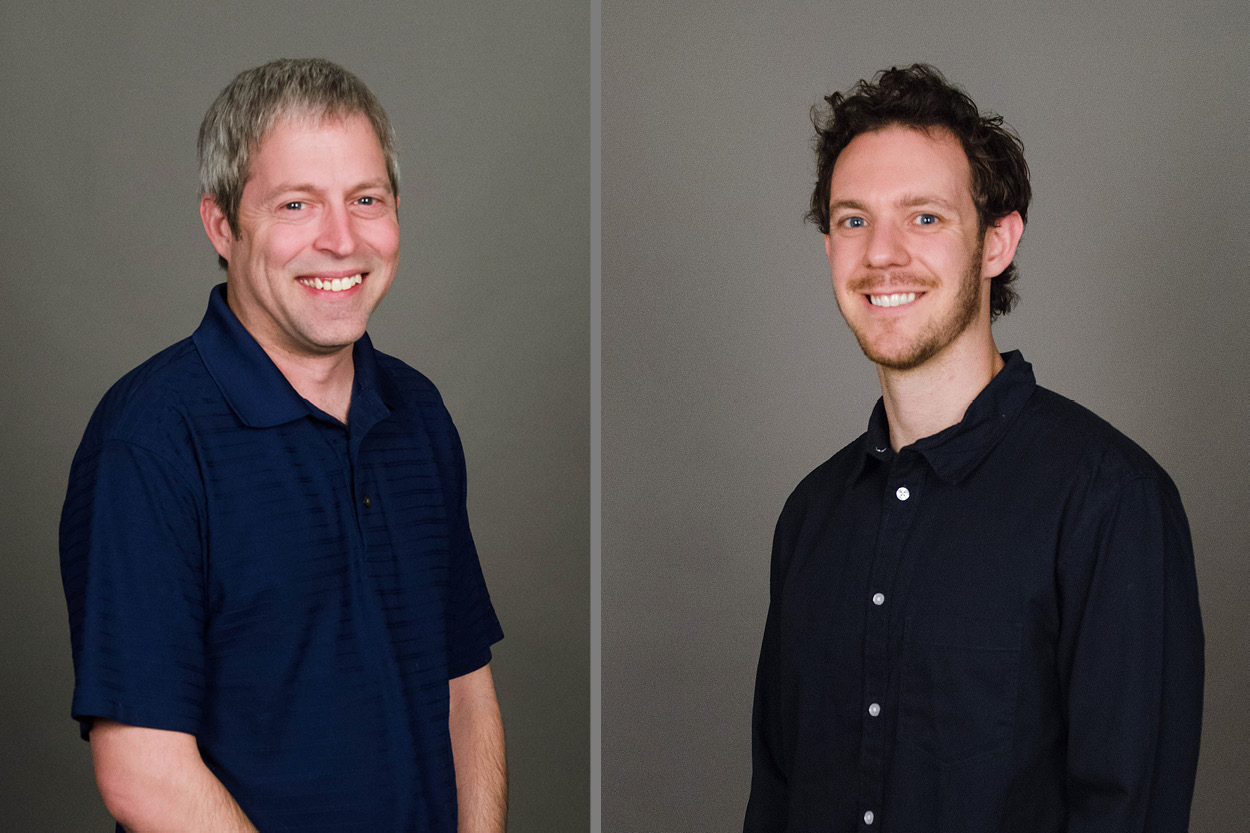 University of the Ozarks professors Dr. Chris Skinner and Dr. Joel Hagaman have collaborated on a recent paper that has been published by the academic journal, Nutrition Reviews.
The article is titled, "The Interplay of Western Diet and Binge Drinking on the Onset, Progression, and Outlook of Liver Disease," and appears on the website of the journal "that specializes in the publication of authoritative and critical literature reviews on current and emerging topics in nutrition science, food science, clinical nutrition and nutrition policy."
Skinner, assistant professor of health science, said he conceived the article while working on his Ph.D. at West Virginia University, where he studied non-alcoholic fatty liver disease (NAFLD) as well as alcoholic-related liver disease (ALD).
"During my reading and research I noted similar pathologies, data showing an increase in prevalence of both NAFLD and ALD, and a real lack of research observing the combination of diet and alcohol on the liver," Skinner said. "I haven't stopped thinking about it since then. During the pandemic, I channeled my idle energy into writing this paper."
Skinner said that since understanding the overconsumption of food and alcohol involves psychology, he reached out to Hagaman, associate professor of psychology and dean of the Division of Natural Sciences and Mathematics, to co-author the paper.
"Chris sent me a mostly finished manuscript last summer about the development of liver disease due to a combination of poor eating habits, such as high-fat and high-sugar, and binge drinking," Hagaman said. "Long story short, it is not a good combination. I was able to contribute some information regarding interventions that have been successful at curbing binge drinking in a college-aged population. My roll was minimal, but I was happy to learn more about this issue as well as learning more about a colleague's research interests."
Skinner said the topic of the effects of diet and alcohol on liver disease is growing in interest.
"Several grants have been awarded in the past six months to study how diet and alcohol together can contribute to liver disease," he said. "Our paper is just the tip of the iceberg in analyzing this issue, which requires a deeper look into systemic issues, like food insecurity and racism, more studies focusing on the molecular mechanisms at play, and an analysis of potential avenues to reduce this burden through behavior intervention or interventional treatments."
The Nutrition Reviews paper can be viewed at: https://academic.oup.com/nutritionreviews/advance-article/doi/10.1093/nutrit/nuab031/6272894?login=true
Topics: About, Academics, Faculty Spotlights, Health Science, Psychology