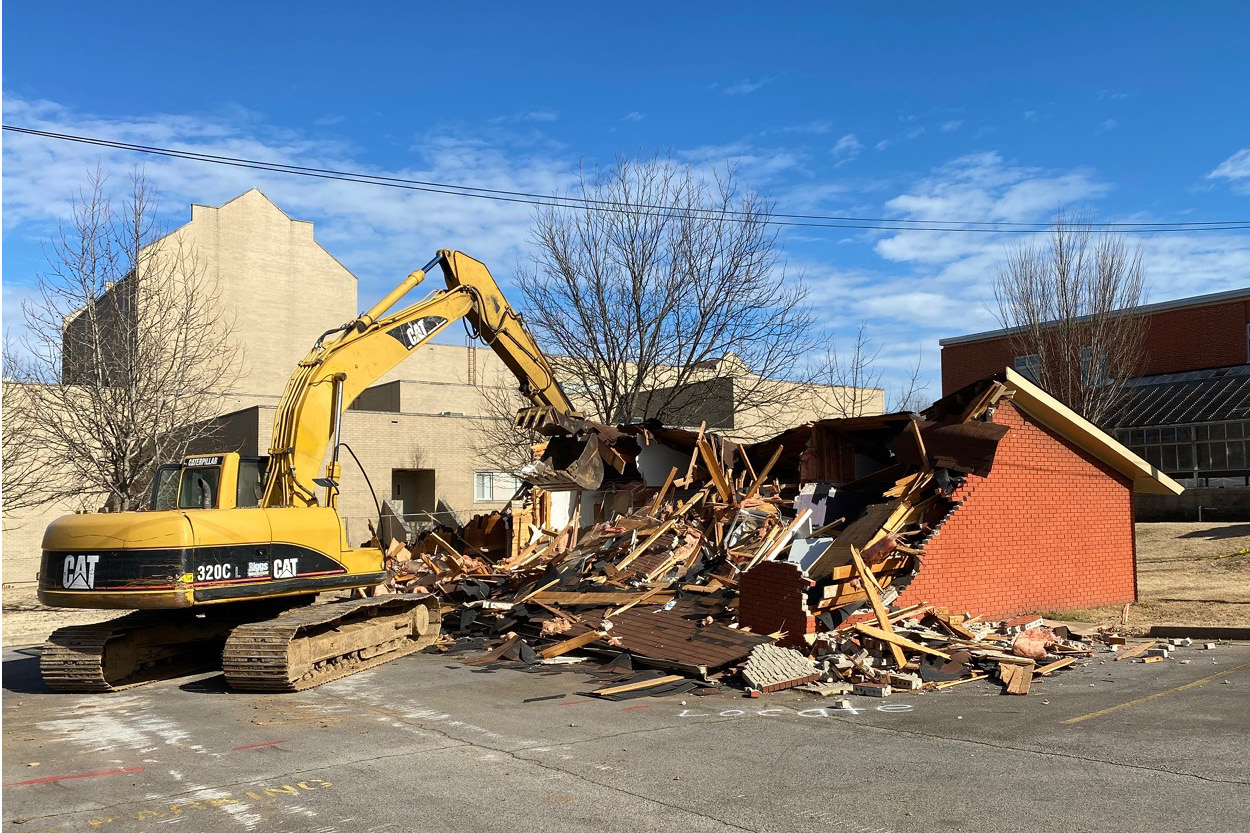 Construction began this week on the University of the Ozarks' new $18.1 million science center, the largest single capital construction project in University history.
The Thomas and Frances Wilson Science Center is expected to be completed by next January, in time for the Spring 2022 Semester.
The project includes a complete renovation of the current 29,000-square-foot facility, which was built in 1969, as well as an 18,000-square-foot addition on the west side of the current building.
University of the Ozarks President Richard Dunsworth helped kick off the construction phase of the project on Monday during a brief building demo ceremony. Dunsworth operated a trackhoe and began the demolition of the guest cottages on the west side of the science center.
"It's exciting to know that in about 12 months University of the Ozarks students will be utilizing the new state-of-art classrooms, laboratories and dedicated research areas," Dunsworth said. "This science center will be instrumental in developing the careers of students, of any major, by connecting and learning through top-quality science programs and facilities. This facility will enable Ozarks to play a role in meeting the environmental and health demands of our society while advancing the career opportunities of our graduates."
The Wilson Science Center will house the University's natural and health science programs, including biology, environmental sciences, chemistry, health sciences, physics and psychology.
Kinco Constructors of Springdale, Ark., is handling the construction of the project. While construction is ongoing, science classes will be held in other classrooms throughout the campus over the next two semesters.
The renovation and addition to the science facility is part of the University's current Climb Higher Campaign that recently surpassed the $70 million mark, significantly exceeding the campaign's initial goal of $55 million. The campaign will conclude on April 14, 2021.
Topics: About, Biology, Chemistry, Environmental Studies, Health Science, Physics, Psychology