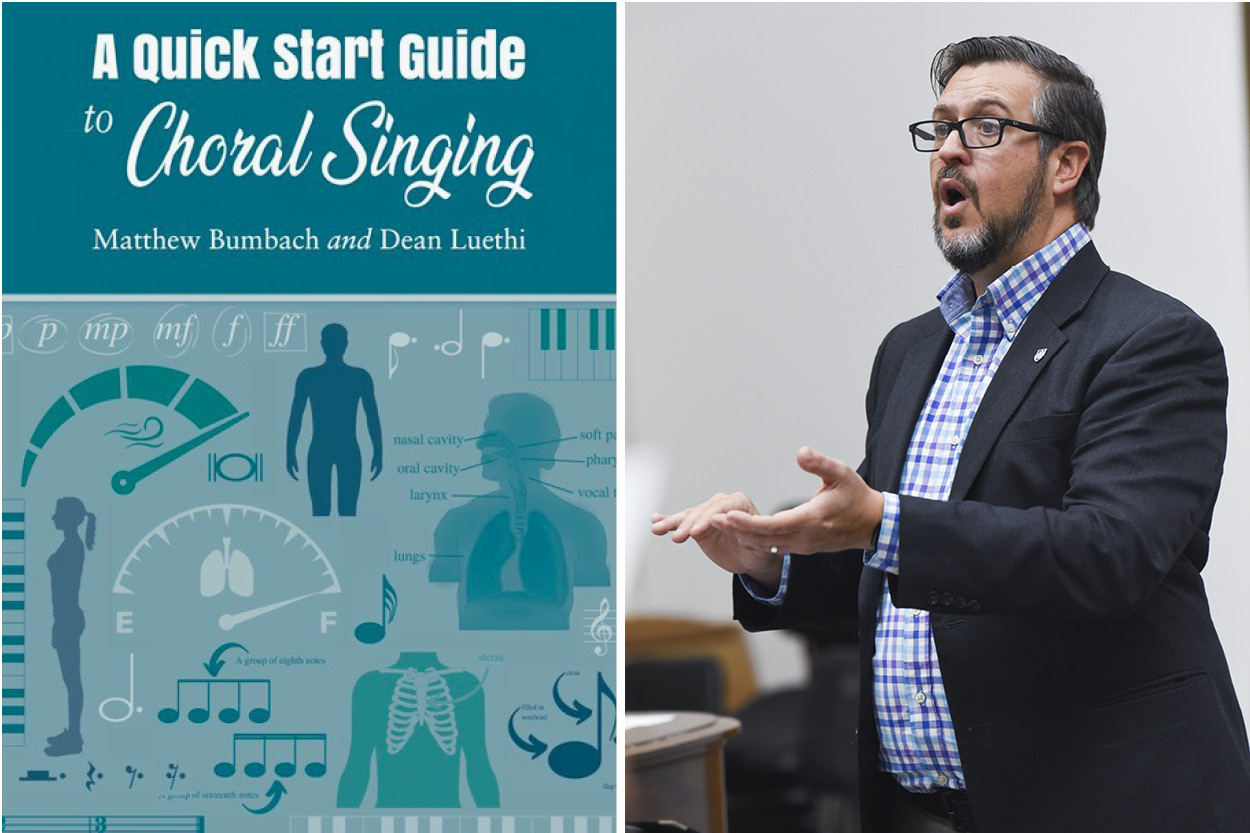 Dr. Matthew Bumbach, assistant professor of music at University of the Ozarks, has co-authored his first book, which is expected to come out in print in December.
Bumbach and Dean Luethi, director of choral activities at Washington State University, have written, "A Quick Start Guide to Choral Singing," published by G.I.A. Music Publishing.
According to the book's summary: "From rehearsal etiquette to reading music, new singers have a lot to learn when they join a choir. This practical and compact guide, written by experienced choral conductors Matthew Bumbach and Dean Luethi, covers all the basics, including: An overview of common rehearsal equipment; How to read pitches, rhythms, and expressive markings; How to mark the score; Proper body alignment and breathing technique; Good vowel production; What to expect in rehearsals and concerts; and How to audition for choirs and solos."
The summary goes on to say, "With simple language and bite-sized chapters, this guide is perfect for novice choristers in many settings—from middle and high school choirs to community and church ensembles. Keep this resource in your singers' choral folders to jumpstart their understanding of key concepts and the choral process."
Earlier this year, Bumbach was appointed to the national board of the National Collegiate Choral Organization (NCCO). He will represent the organization's central region and will begin his four-year term in February.
Bumbach, who joined Ozarks in the summer of 2021, has taught middle school, high school, community college, and university choirs in Florida and South Dakota. He earned his bachelor of music education degree from Stetson University, his master of music degree in choral conducting from the University of South Florida, and his doctor of musical arts degree from the University of Miami's Frost School of Music.
Topics: About, Faculty Spotlights, Music, Music Performance, Music Studies