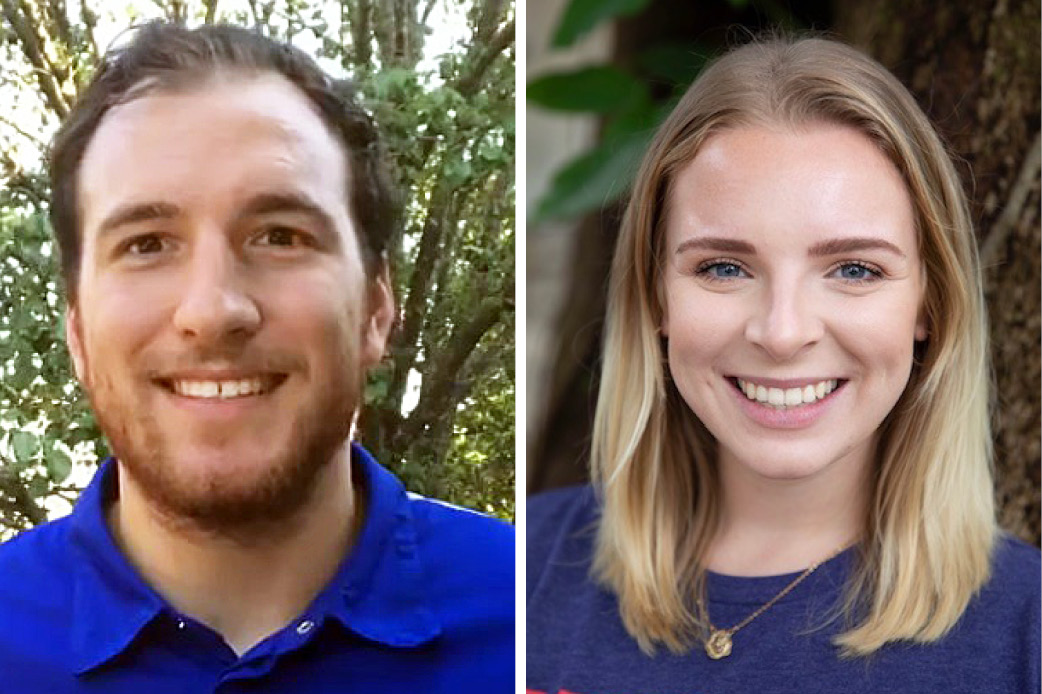 University of the Ozarks alumni Emily Autry '19 and Andrew Cummings '15 will be special guest speakers in two upcoming Chapel Services.
Autry and Cummings will take part in a month-long Chapel series titled, "Ministry Outside the Walls." Autry will speak at the Tuesday, March 9, service and Cummings will speak at the Tuesday, March 16, service.
The weekly Chapel Service begins at 11:30 a.m. and can be viewed at the Zoom link:  https://ozarks-edu.zoom.us/j/4509596792?pwd=Vy83dHdkNWM0ZTVZNCtaY1BmYW4wUT09
The "Ministry Outside the Walls" theme seeks to help the campus community see ways in which ministry happens outside the walls of the church, according to University Chaplain Rev. Jeremy Wilhelmi.
"Many groups and organizations exist outside congregations that are engaged in life-changing ministry and the hope is to bring a few of those ways to light," Wilhelmi said.
A native of Fort Smith, Ark., Autry is serving a two-year term as a Global Mission Fellow in South Florida with the United Methodist General Board of Global Ministries.
Cummings, from Mansfield, Texas, is a former basketball standout for the Eagles who has served as a player and coach missionary in Europe. He currently is a European director for News Release Basketball, an International basketball ministry.
Topics: About, Alumni, Alumni Stories, Chapel