Location

Walker Hall - 124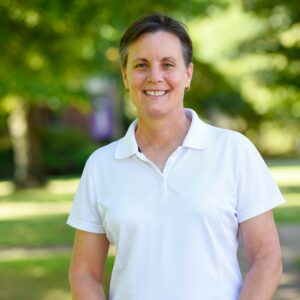 A curious consumer of books, documentaries, and travelscapes, I've always been drawn to great stories. As a photographer, videographer, writer, journalist, and editor I get the chance to practice the story-gathering and storytelling craft while also guiding students in this field of wonder.
I teach in the Communication Studies department at U of O and some of my courses include: Backpack Journalism, Media Production I and II, Radio Production, Media Law and Ethics, and Student Producers. I also manage KUOZ 100.5 and KUOZ 6 HD and coordinate the engineering for the stations.
My love for video and performance started at a small high school with an ambitious program and a great teacher in southern Arizona and grew and grew when I was an undergrad at Ozarks, studying Theatre and Communication. From there, I went right to work in broadcasting at NewsTalk 1320 KWHN and KMAG. I earned a masters degree in Multimedia Arts in Journalism from Arkansas Tech University. I've been working at the University of the Ozarks for 21 years.
Special Projects / Initiatives
The summer of 2018 marked a new "certification" for me…I passed the FAA exam to become a commercially licensed drone pilot. With this certification, I can fly for clients looking for aerial photography and videography and teach students about the craft and what it takes to get a license so they can add legal drone flying to their toolkit.
As we have added Film Studies to our program, I am studying the greats, like Ken Burns (documentary), Walter Murch (editing), and Robert Benetti (directing and cinematography), in order to build a strong foundation in the  "action" of digital movie production. I spent part of the summer of 2017 at the Maine Media Workshop studying writing and developing the documentary under National Geographic and PBS documentary writer, Jack McDonald.
We are bringing award-winning playwright and filmmaker, Anthony L. Mariani in to workshop with our students this semester. We will also have an exclusive workshop on directing, with Clay Guiltner. Guiltner has Hallmark and Amazon Prime credits and is a director for the famed Actors Studio. Mariani and Guiltner are alumni of U of O.