Location

Walker Hall - 161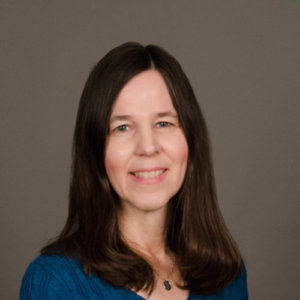 My interest in nature started when I was a young girl. I grew up in Houston, Texas, but I spent every summer with my grandmother who lived along Spadra Creek here in Clarksville. I took every opportunity to explore the creek, woods and meadows, and all the creatures and plants that live there. I later attended the University of Texas where I received a degree in Biology. I really wanted to work in some area of ecology, so I went on to get a master's degree in biology from Old Dominion University in Norfolk, Virginia. I worked on the Chesapeake Bay monitoring project, where I learned to identify algae and work with community ecology. I received a Ph.D. from North Dakota State University where I studied the community structure of algae in some shallow lakes during the winter (under as much as 3 feet of ice!). I also began using DNA sequence analysis to understand algal diversity and the taxonomy of these fascinating organisms. I joined the faculty of the University of the Ozarks in 2018. My major teaching interests are plant taxonomy and molecular biology.
Special Projects / Initiatives
I am presently working on several research projects that involve students including:
Taxonomy of the economically important algal class Eustigmatophyceae using morphological and molecular characterization.
Diversity and community ecology of algae using species-level metabarcoding (a next generation DNA sequencing technique).
Survey of the soil algae from barrens and other unusual sites in Arkansas.
Taxonomic status of select vascular plants in the Ouachita Mountains.
Additions to the vascular plant flora of Johnson County, Arkansas.