Location

Walker Hall - 206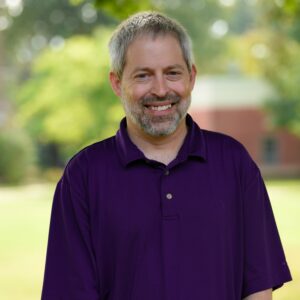 I've always been interested in what makes humans tick and why they make the decisions that they do. Through my studies at Monmouth College, Southern Illinois University Edwardsville, and the University of Arkansas I have learned that how we perceive and remember our experiences has a large role to play in our understanding of ourselves and our world. My primary research interests continue to explore these issues through the experimental examination of memory and learning processes.
My greatest enjoyment in my job comes from getting to know students on a personal level. By getting to know a bit about each student I can find ways to help them connect ideas and concepts to their lives in useful ways. I also enjoy collaborating on research with our students. Whether it is my research or a project started by a student, I love teaching how to answer questions in a scientific, systematic way. It is a useful skill that can be applied in a number of careers and just general decision making process in everyday life.
When not teaching and/or learning you can find me listening to live music, playing video games, or cheering on the Chicago Cubs with my wife, cats, and our dog.
Special Projects / Initiatives
I currently have research projects examining how to recover after mental exertion, as well as improving student outcomes via different teaching techniques.