Location

Walker Hall - 335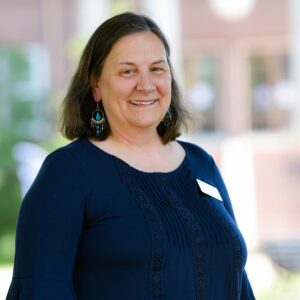 I first recognized that I wanted to be a teacher when I was a 5th grader in my hometown in northern Maine. Changing my mind frequently throughout my school years did eventually provide lots of fodder for my career as an educator, which has spanned across many states and numerous teaching opportunities.
My family and I enjoy traveling and learning about the world around us. In addition to Maine, we have lived in Germany, Arkansas, Texas, Wyoming, and Colorado before moving back to Maine where I began my career in higher education after earning a Ph.D. from the University of Denver in Educational Leadership/Curriculum and Instruction. I taught at my undergraduate institution for 11 years prior to coming back to Arkansas. The University of the Ozarks has afforded me the opportunity to teach in the Pat Walker Teacher Education Program, where I focus on elementary education.
Currently, my research interests include trauma informed teaching practices, differentiation, and curriculum and instruction. Manuscripts I would like to complete include a lesson and unit planning manual, and a collection of stories from former students who are now novice teachers and experienced educators.