Location

Jones Learning Center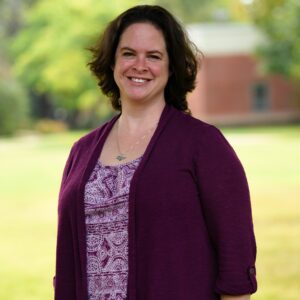 What do you enjoy about being a part of the JLC?
I enjoy that my work as a Writing Specialist allows me the opportunity to collaborate with students as we continuously build our understanding of communication and literacy together. It's a teaching job that in turn has never stopped teaching me.
Special part about being at Ozarks?
The close relationships I have built with students and staff here and Ozarks have been immensely rewarding. There is a real bond of both friendship and professional ties created over the years as we develop our academic career.
What would you say to parents or students who are thinking about the JLC for their education? For students and parents considering the JLC, I would emphasize that level of commitment exists at the JLC from both the students and the staff is an amazing force. For students willing to immerse themselves in an atmosphere of such dedication, the world truly changes.