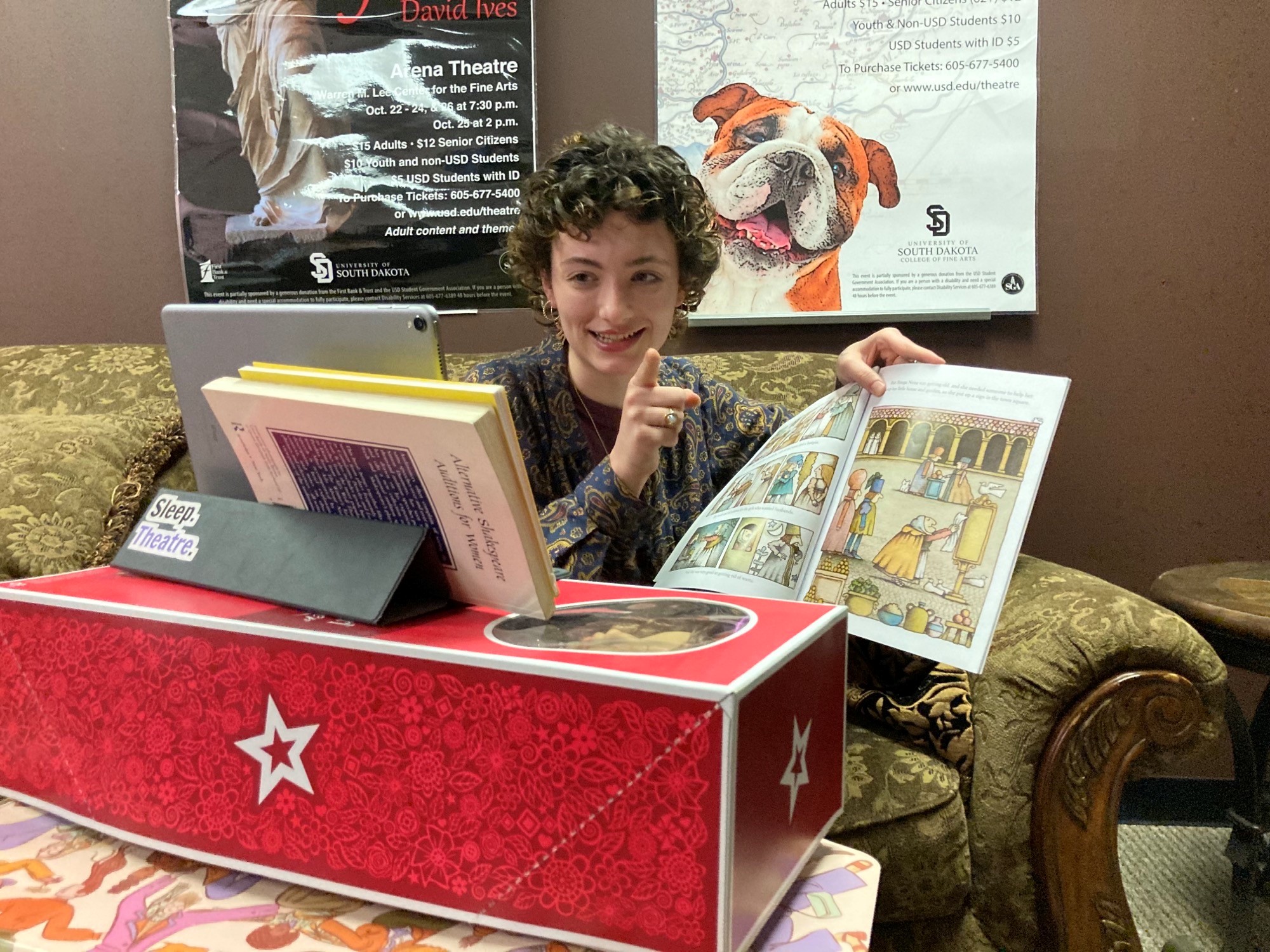 University of the Ozarks students in professor Rebecca Bailey's voice and diction class are putting their skills and training to use while also entertaining area children.
The students are reading children's books to their young audience members via Zoom each Thursday for three consecutive weeks in April. The reading project is in partnership with the Johnson County Public Library (JCPL).
Bailey, assistant professor of theatre, said the students are using techniques from Vocal Viewpoints by acting theorist Anne Bogart.
"It's exciting to watch them learn the techniques and then implement them in the reading of the stories online," Bailey said. "With the pandemic, all readings are over Zoom, but we've had several children tune in each week. We have a variety of stories from different cultures and for a variety of ages."
Amy Wallace, an Ozarks alumna and branch manager at the public library, said it's been enjoyable watching the Ozarks students interact with the children online.
"It's been so much fun to watch the Ozarks students really get into the readings and then to see the children's faces as they are listening," Wallace said. "The children love to see new, young and energetic young adults reading to them. These types of collaborations help us reach new audiences and it helps us instill the love of reading in more children. I hope we can continue these types of partnerships with Ozarks."
Petron Brown, a senior theatre and environmental studies major from The Bahamas, said the Ozarks students are enjoying the readings as much as the children.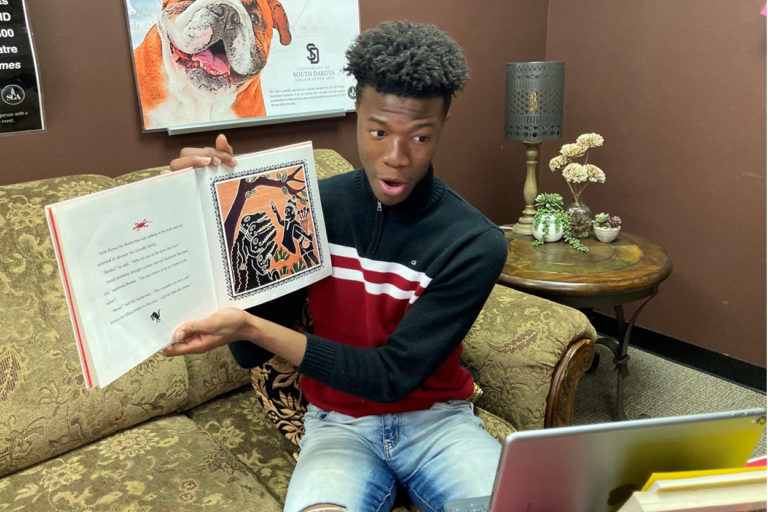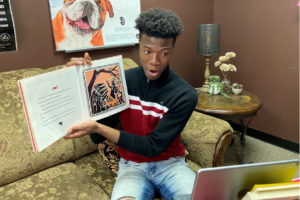 "Our class was given the amazing opportunity to partner with the library and read a series of children's books for the kids in the Clarksville neighborhood via Zoom," Brown said. "Seeing the look of amazement and curiosity on their faces as we brought these stories to life was the highlight of this experience. I am so appreciative that I was able to be of service in this small, but meaningful way."
Among the U of O students who took part in the project included, Brown, Sydney Ward, Aislinn Zapata, Klara McElroy, Jonathan Adderley, Wren Dettmann, Judy Forbes and Ronny Thomas