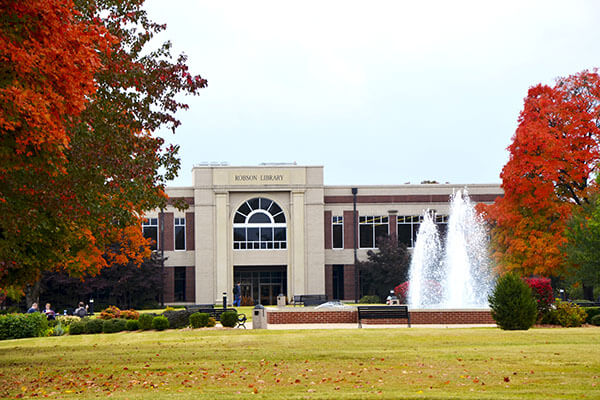 A new philosophical approach to advancement and alumni relations at University of the Ozarks has led to a new department name for those services— the Office of Advancement and Alumni Engagement.
The name change, effectively immediately, reflects an effort by the University to build stronger life-long relationships with its alumni and external constituents, according to Lori McBee, vice president for advancement and alumni engagement.
"Colleges and universities across the country are experiencing a decline in alumni participation, and we're seeing that same trend here at Ozarks," McBee said. "The name change shows that we're placing a renewed emphasis on alumni engagement and that we're committed to strong relationships with all of our alumni and friends. Engagement is becoming more and more critical, not only to achieve today's fundraising goals, but to build a base of active and invested alumni and friends who will become our supporters of tomorrow."
The Office of Advancement and Alumni Engagement encompasses several University programs, including development, alumni relations, church relations, major gifts, major grants and special events.
Cara Graham serves as the director of development and alumni engagement. McBee said a national search will begin in April for the position of associate director of alumni engagement.