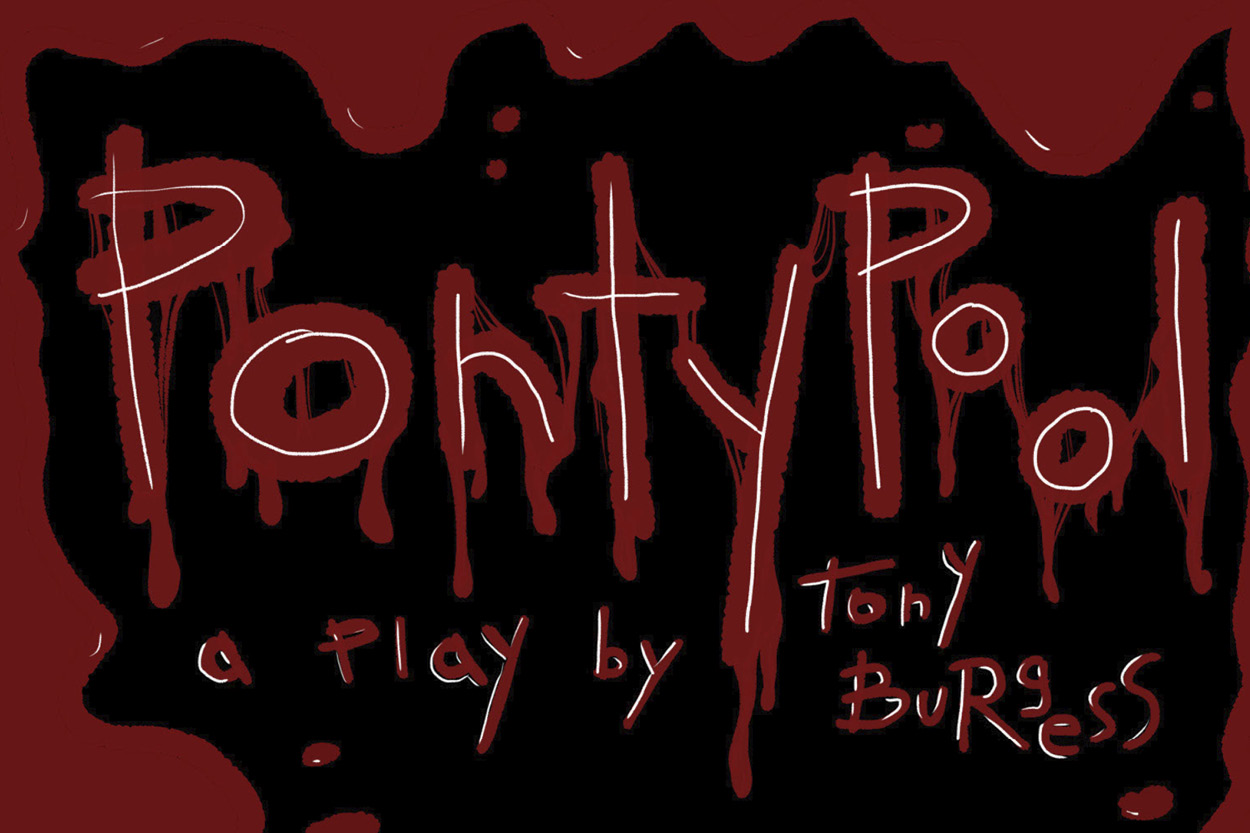 The University of the Ozarks Theatre will kick off its 2022-23 season with three showings of the horror thriller Pontypool on Oct. 20, 21 and 22 as part of the University's Homecoming 2022.
The play will begin at 7:30 p.m. each evening in the Black Box Theatre, located in the Walton Fine Arts Center. The play is free for University students, faculty and staff and $10 for the general public.
Tickets can be purchased at:
https://eaglenet.ozarks.edu/BuyTheatreTickets
The play, written by Canadian playwright Tony Burgess, is for mature audiences. It is described as a "cult horror novel-turned-film-turned-radio play. This suspenseful and gory stage adaptation merges thoughtful semiotic satire with America's zombie obsession."
"As a deadly virus extends its infectious grip across the small town of Pontypool, Ontario, a radio announcer by the name of Grant Mazzy finds himself in the midst of mayhem. While his morning broadcast unfolds, reports of escalating violence and chaos continue to come in, and Pontypool is put under quarantine until the cause of the carnage can be determined. Now Mazzy's tiny radio station is under siege. Based on Tony Burgess' cult hit book (and subsequent film) of the same name, Pontypool is a psychological thriller with a decidedly unique take on what may at first seem like familiar themes."
The play is directed by Dr. Macy Jones, instructor of communication. Daisy Woodbury is stage manager and Apryl Miller is assistant stage manager.
The cast includes Isaac Donais as Grant Mazzy, Jonathan Adderly as Sydney Blair, Klara McElroy as Laurel Anne Drummond and Jorge Mendoza as Dr. John Mendez.
The voiceover cast includes, Sabastian Russell, William Cartwright, William (Cruz) Sacalxot-Partain, Kate Baptist, Auriane Devaux and Lucas Hoiland.
Other crew members include, Jones, Hoiland, Adderly, Miller, McElroy, Woodbury, Donais, Auriane Devaux, Jelise Saunders, Tiajej Lafrance, Odesha Jones, Katie Robinson, Karie Miller and Rosie Wade
Pontypool premiered in 2012 at Strawdog Theatre Company's Hugen Hall in Chicago.
What others are saying:
"Pontypool proves that in horror, less is often more and what is suggested can be just as dark as what is shown. It plays like the twisted terror found in the pulp classic EC comics, with a slight hint of WKRP and a gnarly squib. It's fast. It's fun and it's a frightening treat for both horror and theater fans alike." — Chicago Stage Review
"Pontypool will elevate your heart rate following the tried-and-true formula for building a horror mystery: tension to fear to fully realized horror. A mystical twist brings new life to an overdone genre, and prevents you from predicting any outcomes." — Time Out Chicago
"…Pontypool is as much fun as a trip to the haunted house." — NewCity Stage
"Pontypool is a potentially chilling illustration of the dangers of repetition without critical thought as a means of enslavement." — Chicago Theater Beat