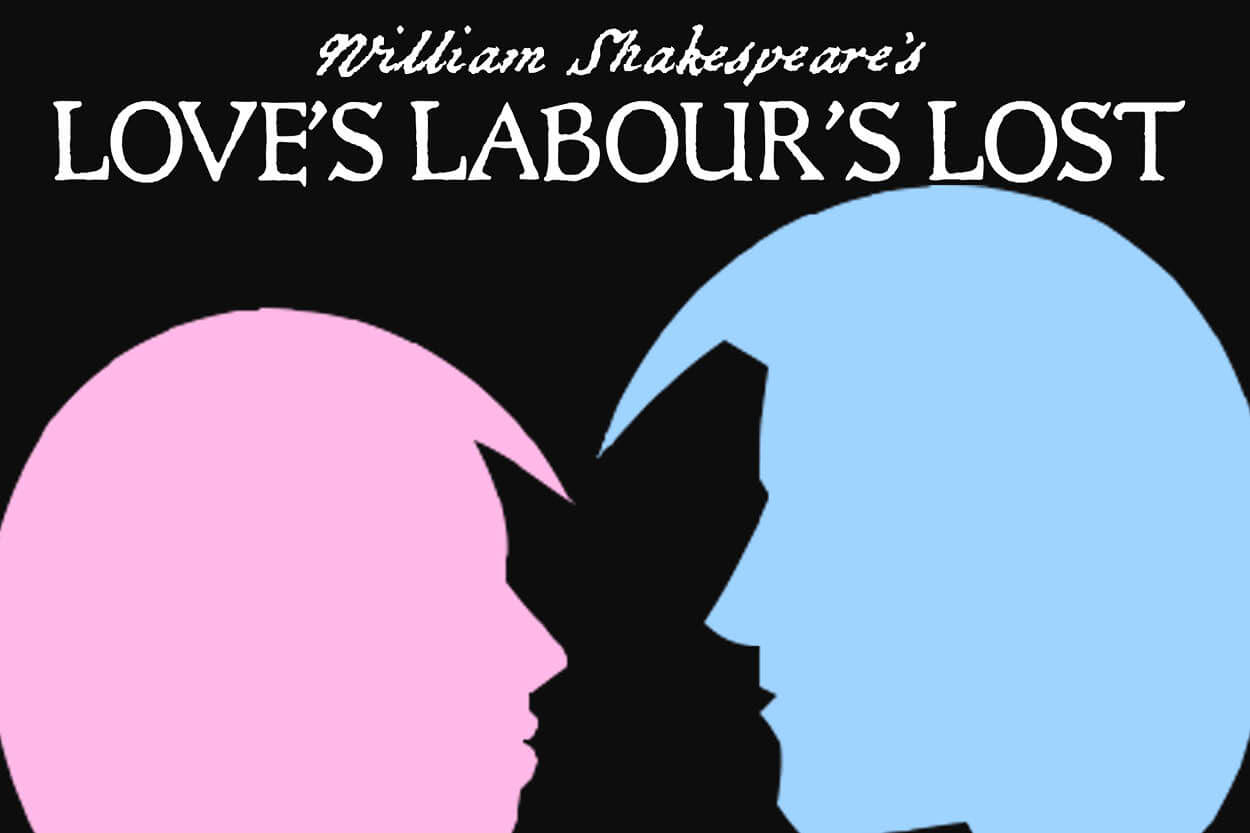 The University of the Ozarks Theatre will open the 2019-20 season with three performances of William Shakespeare's early comedy, Love's Labour's Lost, on Oct. 18-20.
The performances will be at 7:30 p.m. on Friday, Oct. 18, and Saturday, Oct. 19, and at 2 p.m. on Sunday, Oct. 20 in the Seay Theatre. Tickets are $8 each and can be purchased at the box office prior to the performance.
Believed to have been written in the mid-1590s for a performance at the Inns of Court before Queen Elizabeth I, Love's Labour's Lost follows the King of Navarre and his three companions, Berowne, Longaville and Dumaine, as they attempt to swear off the company of women for three years in order to focus on study and fasting. They are confounded, on signing the vow, when Berowne remembers that the Princess of France and her three ladies, Rosaline, Maria, and Katharine, attended by Boyet, are on an embassy to Navarre's court. Fun and hilarity ensue.
The cast includes, Petron Brown as King of Navarre, Mason Clough as Berowne, Gracie Bormann as Dumaine, Jimmy Reinier as Longaville, Tiffany Quinton as Princess, Sydney Ward as Rosaline, Jesse Cave as Maria, Nichole Finch as Katherine/Jacquetta, Klara McElroy as Boyet, Haley Wheeler as Holfernes, Lacye Day as Don Armado, Ethan Lubera as Mote, McKenzie Lewis as Costard, Ben Howard as Nathaniel and Ariel McKinney as Forester/Monsieur/Dull.
Rebecca Bailey, assistant professor of theatre, is the director and Lucas Hoiland, theatre technical director and media production assistant, will serve as the play's technical director, lightning designer and scenic designer.
The student crew includes, Geoshan Lee as sound designer, sound board operator and set carpenter; Fion Chen as graphic designer, props designer and set carpenter; Melissa Rooney as costume designer; Kevin Nawa as light board operator, electrician and set carpenter; Haley Grace Clark as stage manager, set carpenter and scenic artist; Mason Clough as master electrician; Nichole Finch as electrician and set carpenter; Ben Howard as electrician and set carpenter; Paula Jurado Gurdian as follow spot operator; Jake Holland as fly crew; Lacye Day as scenic charge artist and set carpenter; Lillian Olmstead as follow spot operator and set carpenter; Tiffany Quinton as costume crew, set carpenter and scenic artist; Klara McElroy as costume crew and set carpenter; Kenzie Lewis as scenic artist and set carpenter; Jimmy Reinier as set carpenter; Haley Wheeler as set carpenter; Gracie Bormann as set carpenter; Petron Brown as set carpenter; Karie Miller as set carpenter; Ethan Lubera as set carpenter and Sydney Ward as scenic artist and set carpenter.
Topics: About, Community Events, Student Events, Theatre