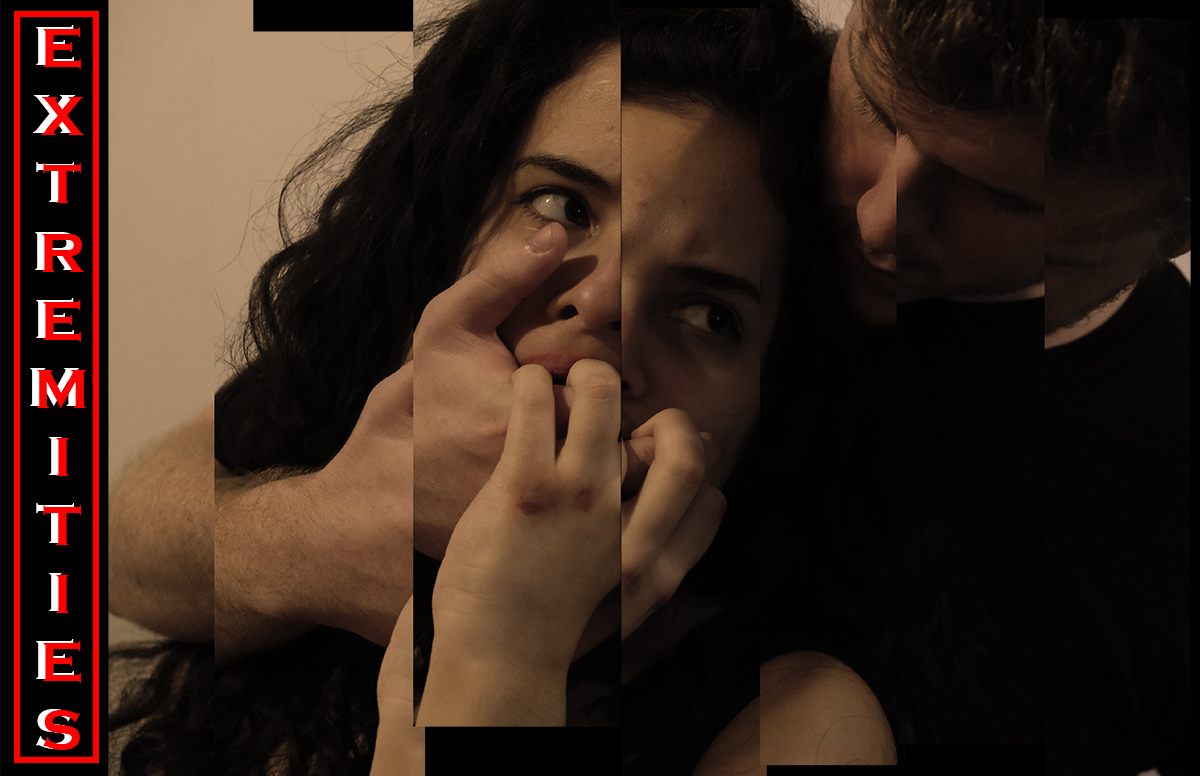 University of the Ozarks Theatre will present three showings of William Mastrosimone's dark and gripping drama, "Extremities," on March 6, 7 and 8.
The play, which is recommended for mature audiences because of its adult theme, will begin at 7:30 p.m. on Friday, March 6, and Saturday, March 7, and 2 p.m. on Sunday, March 8, in the Walton Fine Arts Center's Black Box Theatre. Tickets are $8 for the general public and can be purchased at the box office prior to the show.
First performed at the Westside Theatre in New York in 1982, "Extremities" is an intense play about an attempted rape, power and gender in society.
Marjorie is the young woman who is attacked in her home by a stalker and would-be rapist, Raul. She fights back and manages to tie him up and lock him in the fireplace. Her two roommates come home to the grim scene and offer different points of view about rape and justice. The three women turn on the attacker and each other at various points in the rest of the play. There is violence and profane language throughout.
Dr. Rebecca Bailey, assistant professor of theatre, is the director of the play and Lucas Hoiland, theatre technical director, is the set designer and technical director.
The student cast includes, Kimberly Lacye Day as Marjorie, Kevin Nawa as Raul, Nichole Finch as Terry and Tiffany Quinton as Patricia.
Crew members include, Jimmy Reinier as stage manager, Jonathan Adderley as assistant stage manager, Jonathan Becker as guest artist and fight choreographer, Petron Brown as fight captain, Day as dramaturg, Mason Clough as lighting designer, Haley Wheeler as sound designer and Ben Howard as costume designer.
Other crew members include, Sydney Ward as props designer, Fion Chen as graphic designer, Nawa as assistant technical director, Ethan Lubera as scenic charge artist, Klara McElory and Kenzie Lewis as assistant scenic charge artists, Karie Miller as sound board operator, Gracie Bormann as light board operator, Lilly Olmsted in wardrobe and Quinton in costume technology. The back stage crew includes Ward, Adderley and McElory and the technicians include Bormann, Finch and Reinier.
Also working as crew members are Paula Jurado Gurdian, Geoshan Lee, Jake Holland and Amy Alderson.
Topics: About, Community Events, Student Events, Theatre