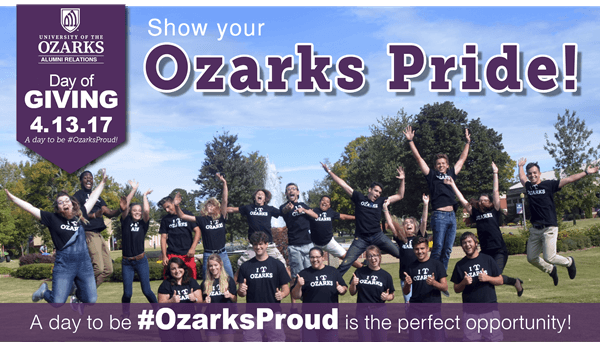 University of the Ozarks will present its second annual Day of Giving on Thursday, April 13.
The 24-hour event will allow alumni and friends to make on-line donations to support student scholarships at U of O. Participants can go to www.ozarksproud.com beginning at 12:01 a.m. on the morning of April 13 to make a donation.
There will be numerous prizes and honors given away throughout the day for those who participate.
Last year during the university's inaugural Day of Giving, $13,500 was raised for scholarship support from 94 friends and alumni.
Topics: Giving