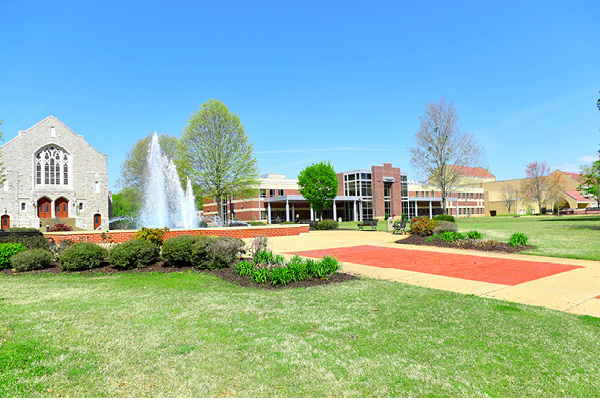 The University of the Ozarks Board of Trustees has voted to freeze tuition for the 2022-23 academic year, the eighth time in the past decade that the University has not raised tuition from the previous year.
The Board chose to hold the annual cost of tuition to $24,950 for the third consecutive year. Since 2013, tuition at Ozarks has risen just 5 percent, compared to a nearly 30 percent national average increase in tuition at four-year colleges over the past decade.
In the latest U.S. News & World Report's annual college rankings, released in the fall, U of O was ranked as the No. 1 "Best Value" in the 12-state South Region. The value rankings evaluate the cost of attending a university relative to the quality of the institution and takes into account such things as the percentage of students receiving need-based financial aid and the average institutional aid those students receive.
"As we have for the last decade, we remain committed to ensuring that an Ozarks education is as affordable and accessible as possible and to reducing the amount of debt our students incur," said U of O President Richard Dunsworth. "Even as our economy recovers, we know that many financial challenges remain for our students and their families. Our Board wants to ensure that the door to opportunity remains open for both our current students and our incoming students."
There were also no changes to the University's learning material fees. There will be a 2.8 percent increase in room fees and a 6 percent increase in board fees for the 2022-23 academic year. Dunsworth said the rising cost of food precipitated the increase in board fees.
"Our food costs are going up 12 to 14 percent next year and we're absorbing half of that increase," Dunsworth said. "While we are not able to control costs impacted by inflation such as our dining expenses, I commend our Board and our finance administrators and staff for managing the budget in a way that we are able to once again hold steady on our tuition rate while still maintaining the exceptional academic experience our students and families expect from University of the Ozarks."
The University awarded approximately 200 privately funded scholarships, worth nearly $12 million, to Ozarks students this year. The scholarships are funded by the University's alumni and friends. U of O's tuition of $24,950 is 35 percent less than the national average of $38,070 for a private, four-year university, according to The College Board's Trends in College Pricing 2021.
Topics: About, Financial Aid, Giving, Scholarship