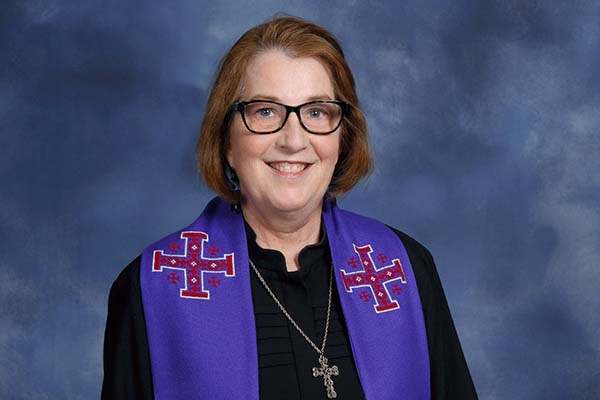 The Rev. Lisa Reece, pastor of First Presbyterian Church, in Bonham, Texas, will visit University of the Ozarks during the week of Sept. 24 as a visiting pastor in the University's Pastoral Study Leave Program.
She will lead the University's weekly Chapel Service at 11:30 a.m. on Tuesday, Sept. 25.
Reece has served at First Presbyterian Church in Bonham since Oct. 1, 2017. Before that, she spent 28 years serving as a Christian educator in seven PCUSA churches throughout Grace Presbytery in Texas. She also was a chaplain in the Baylor Scott & White Healthcare System in Dallas for three years.
Reece is a PCUSA-certified Christian educator and has served as a ruling elder. She has a bachelor's degree in education from Texas Tech University and a master of divinity degree from Perkins School of Theology at Southern Methodist University. She was ordained as a PCUSA teaching elder, minister of word and sacrament, on Oct. 8, 2017.
She and her husband, Jerry, have two adult children, Marshall and Michelle. She enjoys knitting prayer shawls, making jewelry, reading, movies, and relaxing on her screened-in porch with her dogs.
The Pastoral Study Leave Program was established in 2005 by the late Rev. Dr. James R. Struthers of Stillwater, Okla., a long-time member of the University's Board of Trustees. Struthers established the program to bring Presbyterian pastors to the U of O campus for personal and professional development. Reece is the 24th visiting pastor to take part in the program.
Topics: About, Chapel, Presbyterian