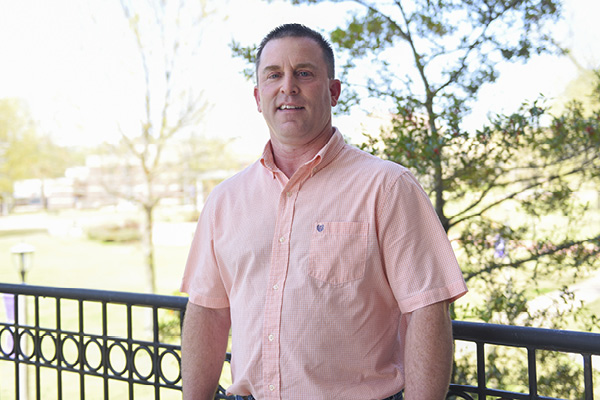 Heath Spillers, who has taught science at Subiaco Academy since 2015, has been named the new science laboratory coordinator for the Wilson Science Center, effective June 1, 2022.
The science lab coordinator position manages the operations of the teaching and research laboratories and also teaches laboratory sections of science courses. Responsibilities also include, developing laboratory procedures, categorizing and storage of instruments, directing the maintenance of equipment, and ensuring compliance with federal regulations for hazardous waste disposal.
Spillers' wife, Mary Jane, is the director of operations, data and research, and their two children, Emily and Ethan, are current students at U of O.
Spillers, who graduated with a BS in chemistry and a BSE in physical science from Arkansas Tech University, has also taught at Clarksville High School and in a previous stint at Subiaco Academy. In addition, he served as the chemistry department trainer at Arkansas Nuclear One in Russellville, Ark., from 2012 to 2015.
"My experiences have prepared me for this position at University of the Ozarks," Spillers said. "While earning my BSE at Tech, I was hired as a biology lab instructor.  As an AP chemistry teacher for most of my 21 years of teaching, I have taken several weeklong courses sponsored by College Board.  I look forward to being involved in undergraduate research and other applied student experiences.  I understand the importance of being able to convey correct, standard laboratory procedures, and I require that all labs be conducted with utmost safety. Being the only chemistry teacher at Subiaco Academy means I have been totally responsible for the categorization and storage of materials and the maintenance of the equipment. My experiences and training at ANO have greatly enhanced my knowledge of hazardous materials and of hazardous waste disposal. I am prepared to teach laboratory sections of science courses and manage the operations of the laboratories."
Spillers serves as a volunteer fireman and his interests include, craft brewing, ornithology, gardening, canoeing, fishing and hiking.