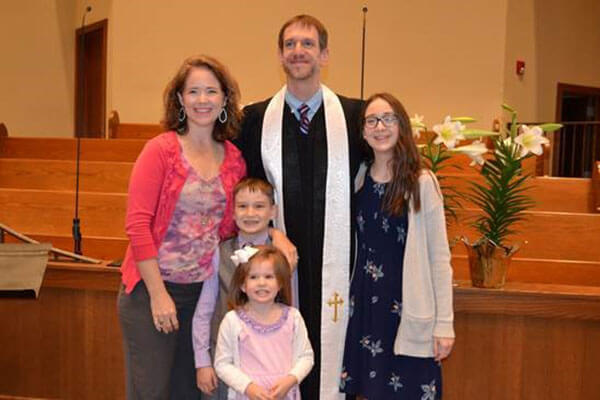 The Rev. Mike Ulasewich, the pastor of First Presbyterian Church of Conway, will visit University of the Ozarks on the week of Oct. 22 as a visiting pastor in the University's Pastoral Study Leave Program.
He will lead the University's weekly Chapel Service at 11:30 a.m. on Tuesday, Oct. 23.
Ulasewich's personal mission is to encourage and nurture others to a deeper faith in Christ through preaching, teaching, coaching and pastoral presence. He graduated with a master of divinity degree from Austin Presbyterian Theological Seminary in 2005. He also has master and bachelor degrees in literature from the University of Florida, where he focused on southern literature.
Ulasewich served as solo pastor of The First Presbyterian Church of Apopka, Fla,, from 2006 to 2014 and was a resident CPE Chaplain at Tampa General Hospital before that. Most recently, he served as an English teacher at Lake Minneola High School, near Clermont, Fla.
He has been married to his wife, Selena, since 1999 and they have three children: Rebekah, Glendon and Lena. He enjoys reading, listening to music and being outside and is an avid runner and cyclist.
The Pastoral Study Leave Program was established in 2005 by the late Rev. Dr. James R. Struthers of Stillwater, Okla., a long-time member of the University's Board of Trustees. Struthers established the program to bring Presbyterian pastors to the U of O campus for personal and professional development.
More than 25 pastors have participated in the program since it was established.