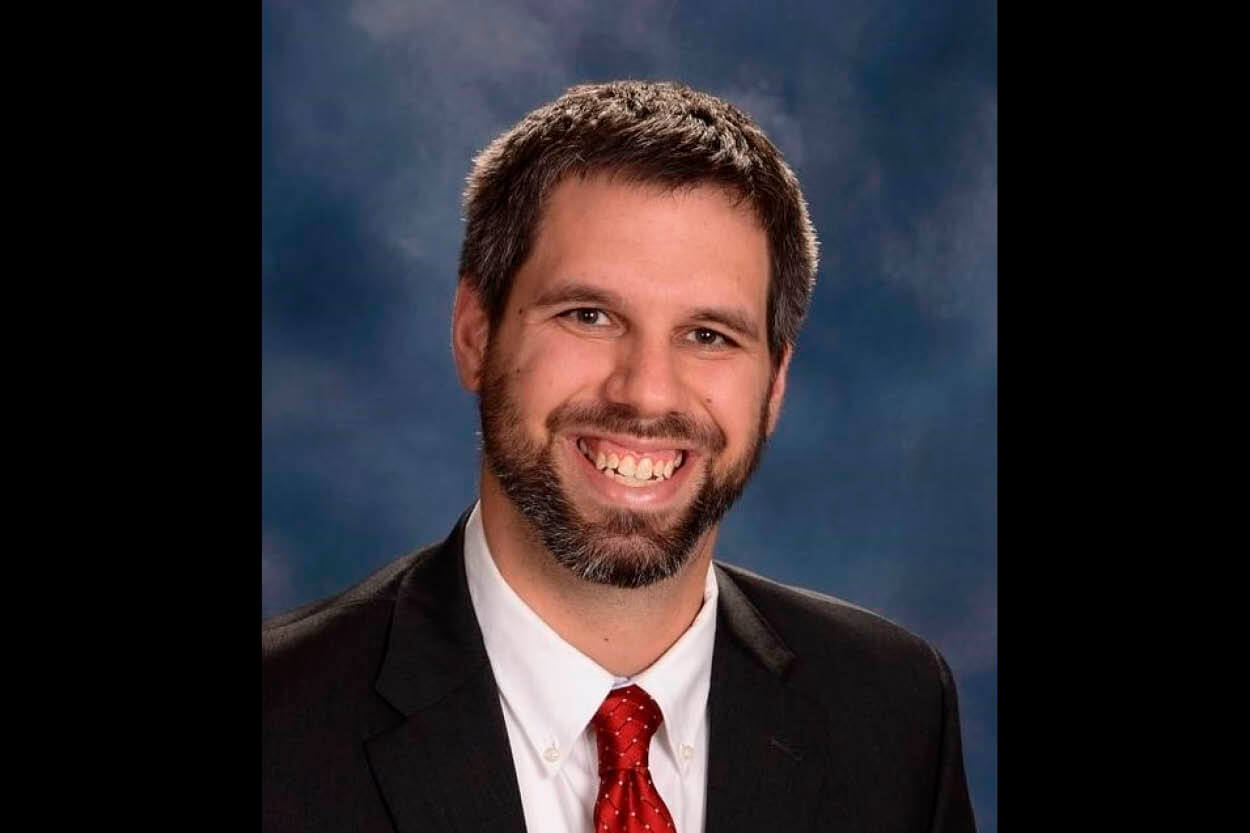 The Rev. Matt Bussell, pastor of First Presbyterian Church in Jonesboro, Ark., will visit University of the Ozarks on the week of Nov. 18 as part of the University's Pastoral Study Leave Program.
Bussell will lead the University's weekly Chapel Service at 11:30 a.m. on Nov. 19 in Munger-Wilson Chapel.
A lifelong Presbyterian, Bussell is a native of western Michigan and attended Calvin College in Grand Rapids, Mich., where he majored in history with a minor in German. After college, Bussell earned his Master of Divinity at Columbia Theological Seminar in Decatur, Ga.  At Columbia, Matt met his wife Bekah and they married a month after graduating seminary. Instead of immediately entering ordained ministry following seminary, Bussell pursued his love of theology at Duke University Divinity School, where he earned a Master of Theology degree. He is currently working toward his Ph.D. in theology at Claremont Graduate University in Claremont, Calif.  
His dissertation looks at how Jesus' summary of the law as loving God and neighbor is used as a guide to the Christian life in the theologies of Karl Barth, Reinhold Niebuhr, and Serene Jones. While working on his dissertation, the Bussells welcomed their daughter, Meier, and Matt was called to congregational ministry. He was ordained in Pittsburgh, Penn., where he served as pastor in a small church before being called to serve as the pastor of First Presbyterian Church in Jonesboro in September of 2018.
When Bussell is not working at the church or on his dissertation, he enjoys playing games and going for walks with his family.  He is also an avid sports fan, closely following Michigan State football and basketball, the Detroit Lions, the Detroit Red Wings, and particularly Manchester United and Borussia Dortmund in European soccer.
The Pastoral Study Leave Program was established in 2005 by the late Rev. Dr. James R. Struthers of Stillwater, Okla., a long-time member of the University's Board of Trustees. Struthers established the program to bring Presbyterian pastors to the U of O campus for personal and professional development. Since its inception, nearly 30 pastors have taken part in the program.