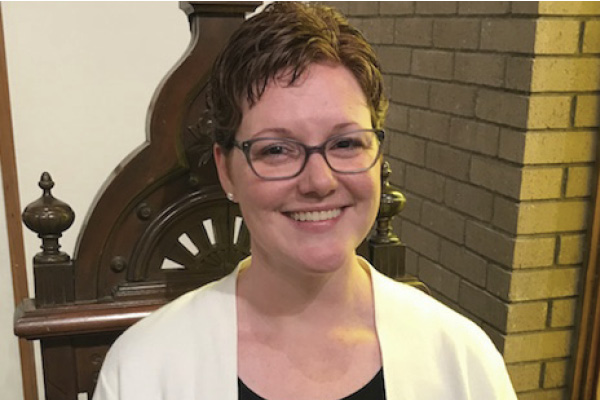 The Rev. Elizabeth (Gabbard) Brinegar, who served as chaplain at University of the Ozarks from 2013 to 2015, will return to campus on the week of March 28 to April 1 as a visiting pastor in the Struthers Pastoral Leave Program.
As part of her visit she will lead the University's weekly Chapel service at 11:30 a.m. on Tuesday, March 29, in Munger-Wilson Chapel.
Born and raised in Arkansas, Brinegar graduated from Lyon College with a bachelor's degree in English literature before going on to earn a master of divinity degree from Columbia Theological Seminary in Decatur, Georgia.
She has worked as a youth director, solo pastor, non-profit administrator and college chaplain. 
She currently lives in Searcy, Ark., and is the part-time pastor of First Presbyterian Church of Jacksonville and the director of operations for Solar Under the Sun.  As half of a clergy couple, she and her husband, Blake, spend time split between their two churches. She enjoys spending time with her dog and cat, reading, baking and singing in the church choir.
The Pastoral Study Leave Program was established in 2005 by the late Rev. Dr. James R. Struthers of Stillwater, Okla., a long-time member of the University's Board of Trustees. Struthers established the program to bring Presbyterian pastors to the U of O campus for personal and professional development. Since the establishment of the initiative, more than 40 pastors have taken part in the program.