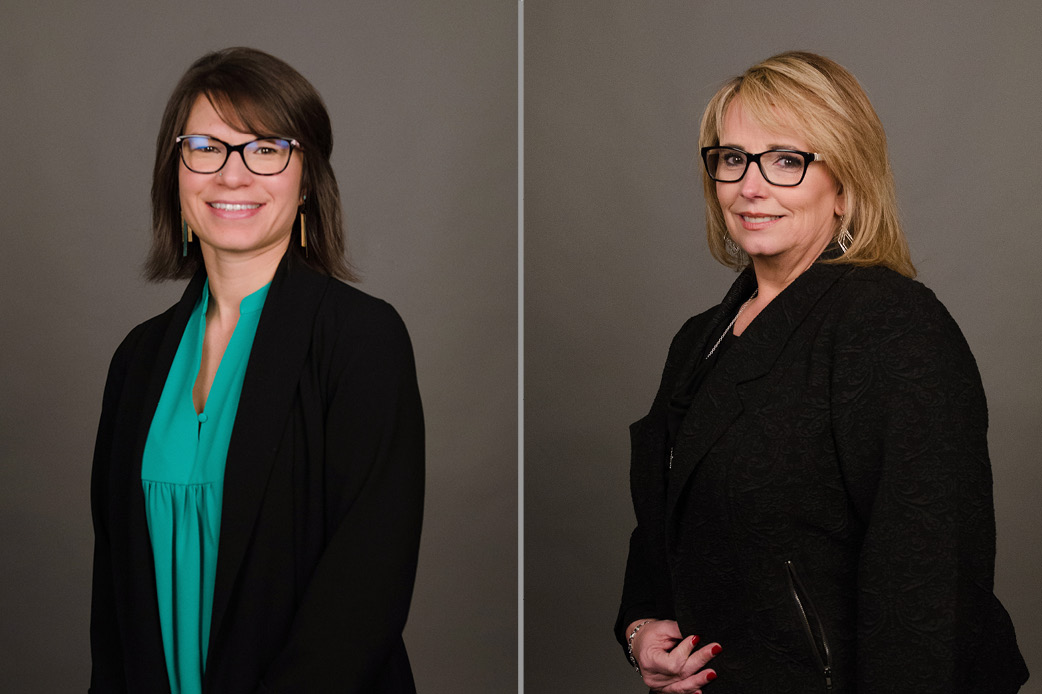 The University of the Ozarks Board of Trustees approved promotions for teacher education professors Dr. Allison Freed and Pam Smith during its spring board meeting on April 24.
Freed (pictured, left) was promoted to associate professor of education/science education and was granted tenure by the board. Smith was promoted to associate professor of practice. Both actions were recommended by the University's Professional Affairs Committee.
Freed, who serves as the director of the Pat Walker Teacher Education Program, has worked at Ozarks since 2015. She currently serves as president of the Arkansas Association of Teacher Education (ArATE).
Freed was commended for her advising and mentorship of students and for "focusing on creating meaningful experiences to support risk-taking and emphasizing the importance of pursuing social justice and experiencing cultural differences."
Smith, a 1990 Ozarks graduate who has worked at the University since 2015, was the recipient of the 2019 Broyles Outstanding Faculty award.  
In her promotion citation, Smith was lauded for her leadership role in the partnership between the University and the Guy Fenter Education Service Cooperative. She was described as a "positive and compassionate colleague who enrichens the University by her presence."
Topics: About, Academics, Education, Faculty Spotlights