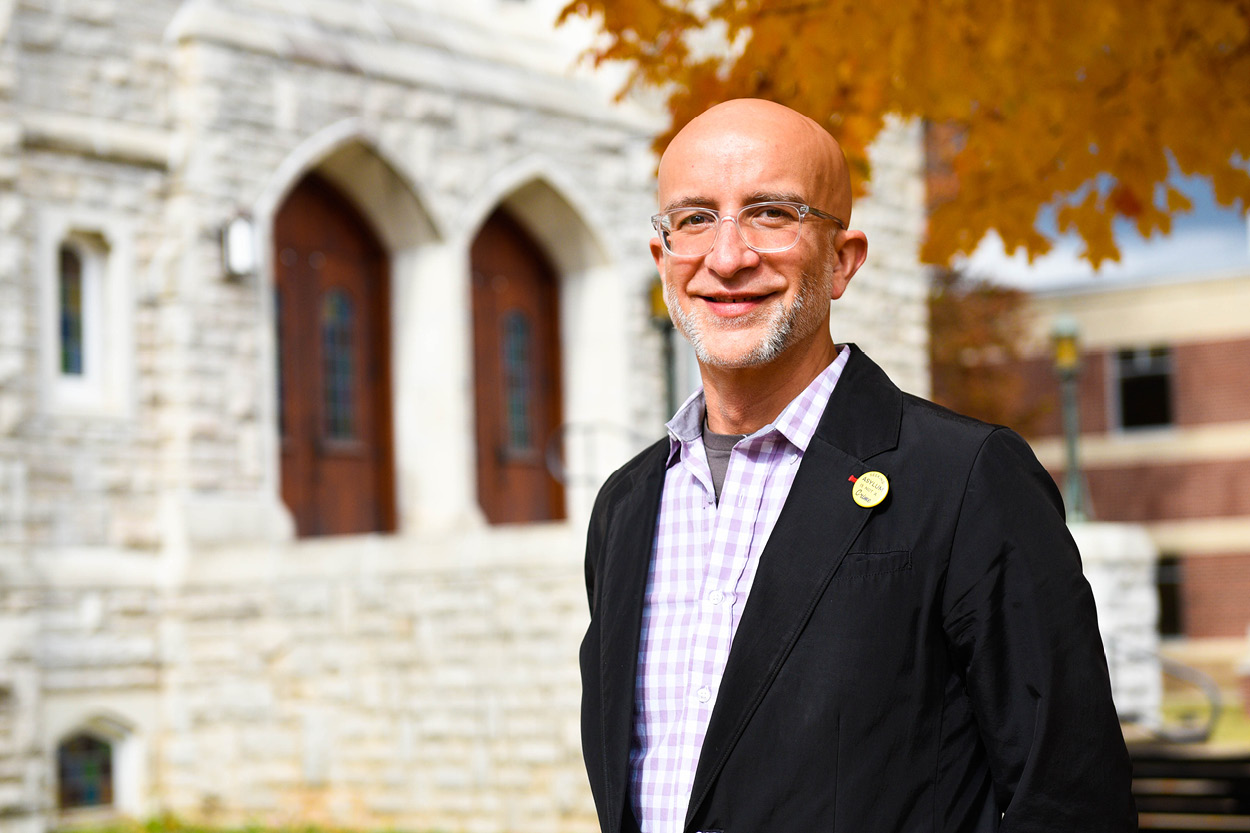 Dr. Nathan "Eric" Dickman, assistant professor of philosophy at University of the Ozarks, recently published two academic journal articles and presented at a pair of virtual conferences.
Both the articles and presentations were in support of a soon-to-be-published academic book in which Dickman contributed a chapter. The book, "The Just University: Paul Ricoeur and the Hope of Higher Education," will be released by Routledge Press in December.
Dickman's chapter is titled, "Should Religion-Affiliated Institutions Be Accredited? Ricoeur and the Problem of Religious Inclusivity." Daniel Boscaljon and Jeff Kuess served as editors for the chapter.
"I'm looking at how colleges and universities balance these two commitments: their affiliation with one religious tradition, and their policy of welcoming and affirming all faiths, or no faith," Dickman said. "I propose a criterion that accreditors such as the Higher Learning Commission can use to assess colleges with both commitments. Are they just apathetic about it, where they placate and perpetuate pervasive structures of religious prejudice? Or are they deliberately inclusive, where they create interfaith opportunities or have religiously neutral spaces for alternative religious practice? I use Paul Ricoeur's philosophical hermeneutics as a resource to think through and support my proposal."
Dickman's article, "A Hermeneutic for and from Reading Kierkegaard's For Self-Examination," appeared in the journal, Religions: An Open Access Journal of Theology. His second article, "Cooling intervention studies among outdoor occupational groups: A Review of the literature," appears in the American Journal of Industrial Health. It is part of a sequence of articles with an interdisciplinary team of researchers looking at the chronic kidney disease epidemic among migrant agricultural workers in light of global warming.
His presentation, "Should Religion-Affiliated Colleges Be Accredited?" was given at book discussion panels for recent virtual annual conferences at both the North American Society for Philosophical Hermeneutics and the Society of Ricoeur Studies annual conference.
In addition, Dickman served as a panel moderator for the Georgia Philosophical Society annual conference on Ethical Issues in Today's Turbulent World in October.
Dickman joined the Ozarks faculty in August. He previously served as an associate professor of philosophy and religious studies at Young Harris College in Georgia since 2017 and was an assistant professor at the college from 2010 to 2017. He also served as chair of the Religion and Philosophy Department at Young Harris and has taught at Coe College in Iowa, University of Northern Iowa and the University of Iowa.
Links to the articles, presentations and forthcoming book can be found here:
https://www.mdpi.com/2077-1444/11/10/491
https://onlinelibrary.wiley.com/doi/abs/10.1002/ajim.23175
https://sites.google.com/view/srscfptest/program?authuser=0
https://rowman.com/ISBN/9781793638267
Topics: About, Faculty Spotlights, Philosophy