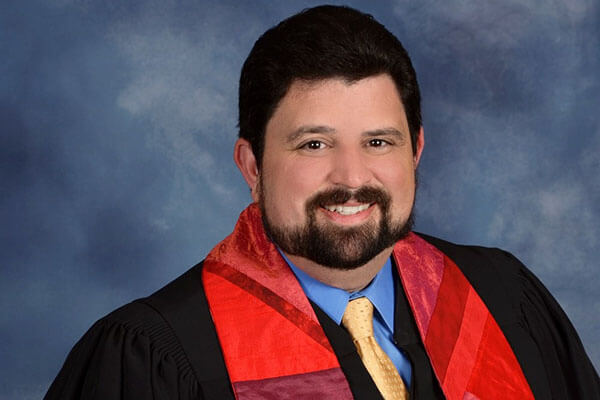 The Rev. Ian McMullen of First Presbyterian Church in Maxwell, Iowa, will visit University of the Ozarks the week of April 1, 2019, as part of the University's Pastoral Study Leave Program.
He will lead the University's weekly Chapel Service at 11:30 a.m. on Tuesday, April 2.
McMullen is a second-career pastor who attended seminary after 15 years as a computer network engineer. A single father of 3 grown daughters, he has served the same Presbyterian church for 10 years.
McMullen believes that Christianity is all about relationships and as such, leads his congregation in inviting people to know Christ rather than just attend worship. He has held most leadership positions in his regional governing body and also serves as a leadership development mentor for clergy and churches of many denominations in his home state of Iowa.
The Pastoral Study Leave Program was established in 2005 by the late Rev. Dr. James R. Struthers of Stillwater, Okla., a long-time member of the University's Board of Trustees. Struthers established the program to bring Presbyterian pastors to the U of O campus for personal and professional development
Topics: About, Chapel, Interfaith Studies