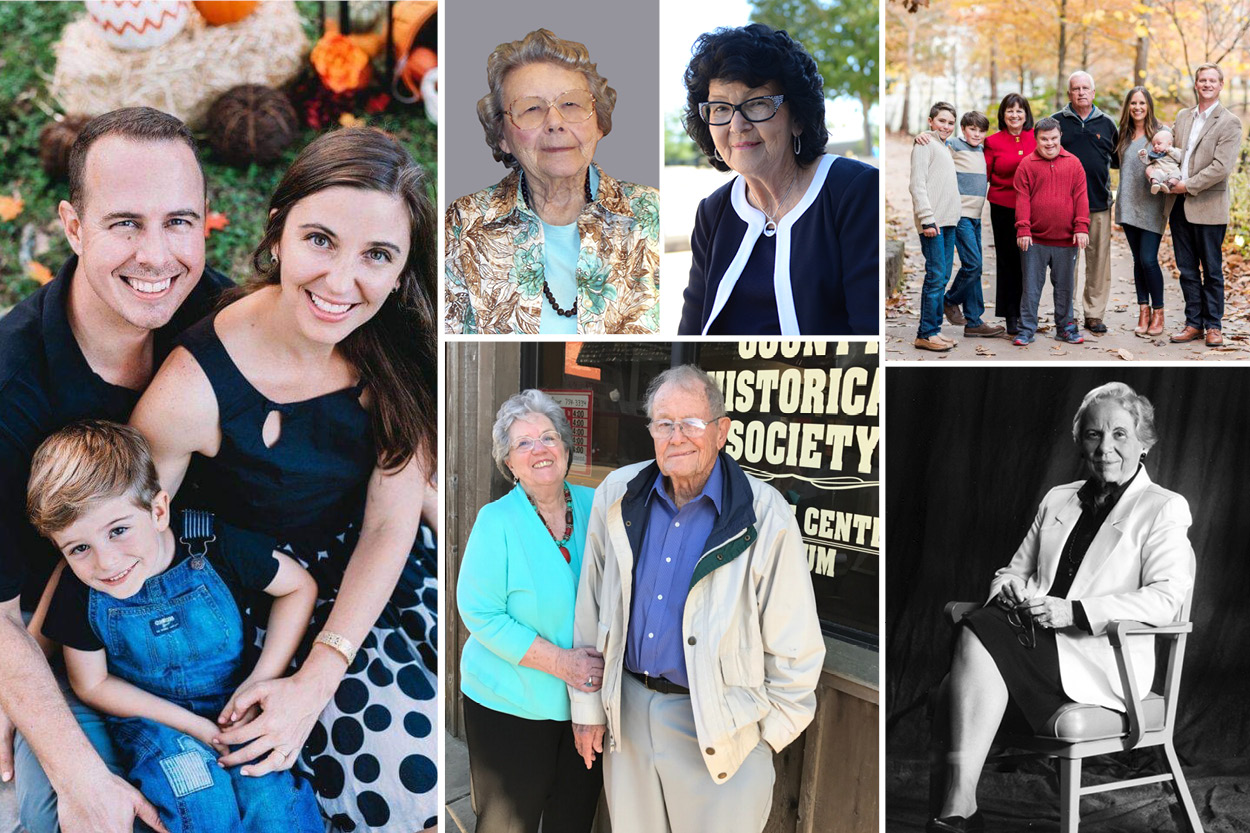 The University of the Ozarks' Office of Advancement and Alumni Engagement has announced its philanthropy and friend awards for Homecoming 2020, scheduled for Oct. 5-11.
The recipients will be recognized during the virtual Ozarks Awards Ceremony at 6 p.m. on Saturday, Oct. 10, The link for the ceremony is: Direct Zoom Link
Doris Bird of Clarksville will receive the 2020 Community Champion Award, given to honor "extraordinary individuals, organizations or businesses that have demonstrated exceptional generosity in support of the University's mission and who have inspired others to give similarly."
Dr. Amanda (Alders) Pike '05 of Plantation, Fla., is the recipient of the 2020 Emerging Philanthropist Award, which recognizes individuals age 40 or under "who have demonstrated a record of exceptional generosity in support of Ozarks' mission and who have inspired others to give similarly."
Dr. Bill Eddington '55 and Charlotte (Felkins) Eddington '56 of Paragould, Ark., will receive the Alumni Legacy Award in recognition of "alumni who have given unselfishly of their resources to support the University and its mission during their lifetime."
Four individuals will be honored with a new recognition called the Pay it Forward Champion. This award honors those who have made a difference in the lives of others through leadership, unselfish giving and direct financial support of the mission of the University.
The 2020 Pay it Forward Champions are Ray Hobbs '77 and Debra (Soard) Hobbs '77 of Rogers, Ark.; Eleanor Thomas of Searcy, Ark.; and Dr. Helen McElree '47 of Fayetteville, Ark.
Doris Bird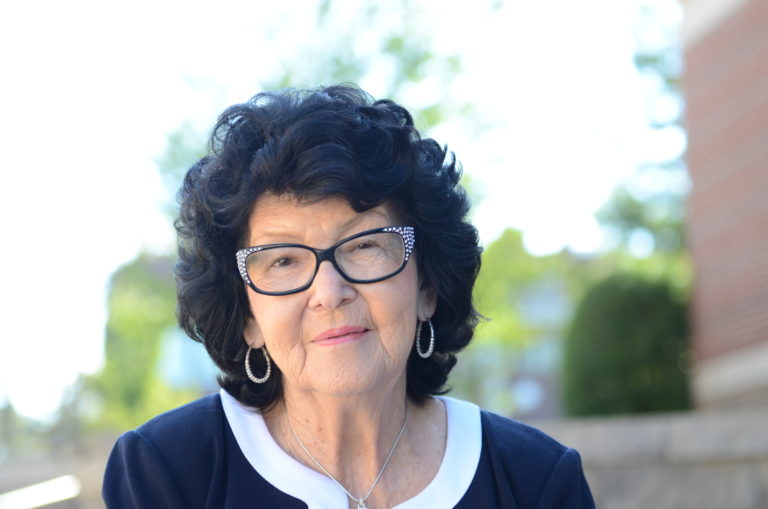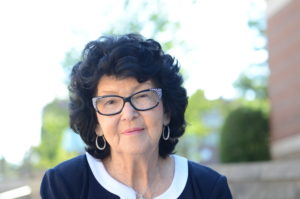 A River Valley entrepreneur, business owner and long-time supporter of Ozarks, Bird has been in the hospitality business for 45 years. She was presented with an honorary doctorate of commercial science degree by the University in 2012 and she and her family established the Huie Bird Memorial Scholarship at Ozarks in 2010 in memory of her late husband. The Birds have owned and operated nearly a dozen hotels and numerous other businesses since they moved to Johnson County in 1970. Bird's husband of 55 years, Huie, died in June 2010. Shortly before his passing, the couple was honored with the Clarksville-Johnson County Chamber of Commerce's prestigious Lifetime Achievement Award. Bird remains actively involved in the daily operations of the five hotels the family owns in Clarksville and Russellville. She is the mother of two daughters, Peggy Bird Cogan (Dan) and Nancy Bird Rogers (Jim), and grandmother to Chivon Cogan (Dale Withrow), Crystal Cogan Martinez (Rolando), and Caitlin Rogers. She also has three great grandchildren.
Dr. Amanda (Alders) Pike '05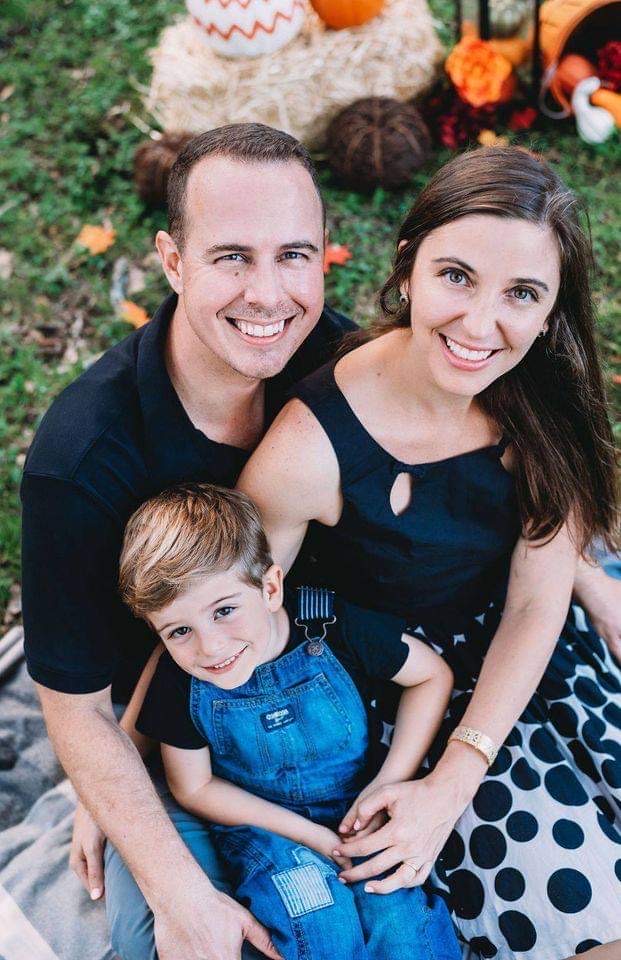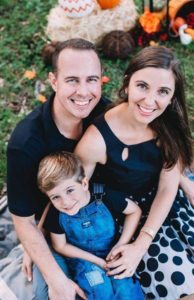 A 2005 graduate of Ozarks, Dr. Amanda (Alders) Pike is a board-certified art therapist, professional educator, certified educational leader and past president of the Florida Art Therapy Association. In 2018 she gave a presentation on art therapy at the University as part of the Walton Arts & Ideas Series. As a business owner, Pike established a private practice which grew into a tri-county staffing company. She hired, trained, placed, and supervised art therapists in locations such as assisted living facilities, homeless shelters, eating disorder clinics and substance abuse recovery treatment centers. Pike has also served as a curriculum content manager within higher education, providing quality assurance for online programs. Pike currently owns a two-acre permaculture farm in Jupiter, Fla., where she grows fruit trees and flowers with her family and homeschools her son. At present, she serves as education chair for the Palm Beach County chapter of the Native Plant Society and provides on-going consultations for educational and community-based programs. She and her husband, James, and son, Wesley, reside in Jupiter, Fla.
Dr. Bill Eddington '55 and Charlotte (Felkins) Eddington '56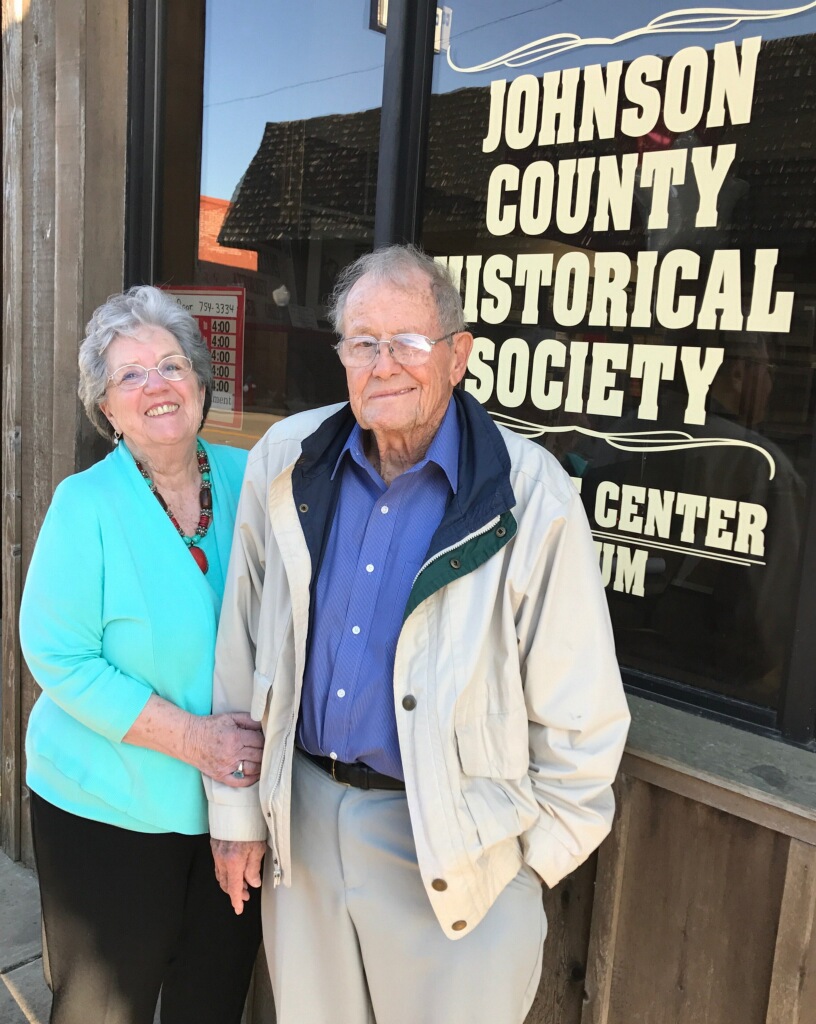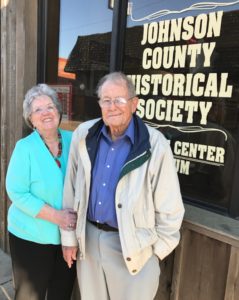 High school sweethearts who celebrated their 65th wedding anniversary in September, Bill and Charlotte (Felkins) Eddington are Ozarks graduates who are enjoying retirement in Paragould, Ark. Bill was an otolaryngology (ear, nose and throat) specialist in Jonesboro, Ark., from 1969 until his retirement in 2000. After graduating from medical school, he served in the U.S. Navy, retiring as a commander. He is a former chief of staff at Saint Bernard's Hospital in Jonesboro, president of the Craighead County Medical Society and president of United Cerebral Palsy of Northeast Arkansas. Charlotte not only raised the Eddington's three boys, she helped Bill establish his medical practice in Northeast Arkansas and was active in volunteer and service projects throughout the region. She helped create the United Cerebral of Northeast Arkansas and has served as the board chair and telethon director. She received the Mother of the Year award from the local UCP organization and served for six years on the governor's council to assist people with disabilities. She also received a national award for her volunteer work from the Department of Human Services and United Cerebral Palsy.  She has been active in teaching Sunday School and serving as a den mother for the Boy Scouts. The Eddingtons have three sons, Wesley, David and Paul, five grandchildren and eight great grandchildren.
Ray Hobbs '77 and Debra (Soard) Hobbs '77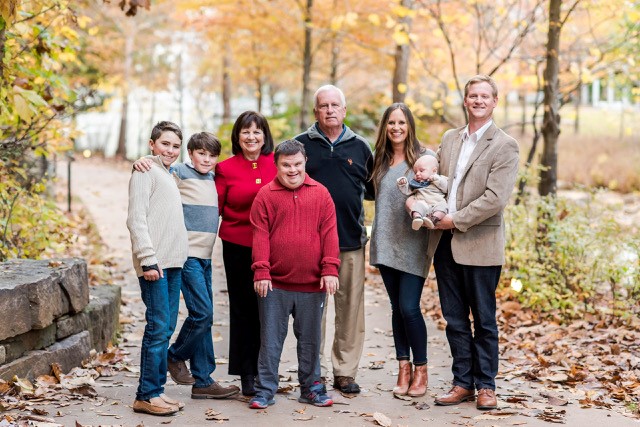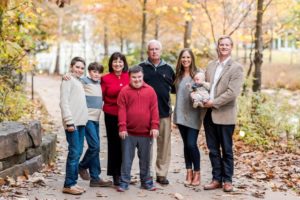 Both 1977 graduates of Ozarks, Ray and Debra (Soard) Hobbs of Rogers, Ark., are long-time supporters of the University. A native of Clarksville, Ray previously served on the University's Board of Trustees from 2004-2006. He retired as the president, CEO and chairman at Daisy Outdoor Products in Fayetteville and is a former senior vice president for merchandising of Wal-Mart Stores Inc. He worked for Wal-Mart for 24 years as well as a merchandising consultant for firms like Hanna's Candle Co. in Fayetteville and Bass Pro Shops in Springfield, Mo. He served as Interim CEO of Bass Pro for 14 months before being recruited by Daisy. He is a past recipient of the Alumni Achievement Award. Debra earned a degree in science composite from Ozarks before going on to earn a master's degree in couseling education from the University of Arkansas. She is a former school counselor/teacher and small business owner. She served as a member of the Arkansas House of Representatives, representing District 94, from 2009 to 2015. She also serves on the Benton County Quorum Court.  The Hobbs have been married for 43 years and have a son, Johnathan; a daughter, Amanda; son-in-law, John; and grandchildren Ben, Christopher and Matthew. They are building a house in Clarksville and plan to move back to the area in the near future.
Eleanor Thomas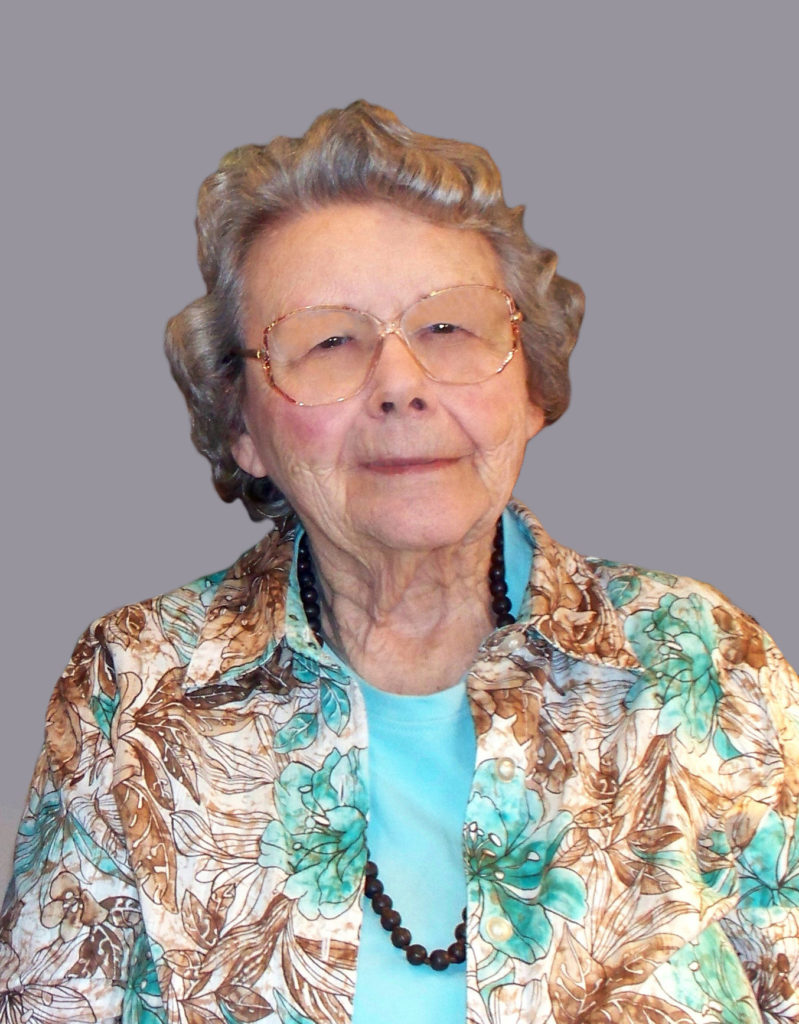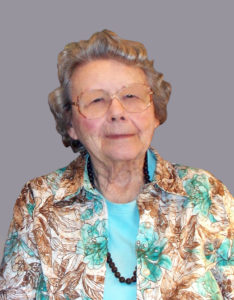 Eleanor Niffeneggar Thomas of Searcy, Ark., who turns 104 in December, has been a supporter and champion of Ozarks for more than 30 years. She and her late husband, Ashley, established an endowed legacy scholarship to assist music majors, enhance campus security and provide the campus community with the carillon in the historic Munger-Wilson Memorial Chapel. The Thomases have been champions of higher education in Arkansas for more than six decades. Born of Swiss parents in 1917, Eleanor spent her entire childhood in South Haven, Michigan, where her parents owned and operated a large fruit orchard.  Her parents valued hard work and education, a trait that Eleanor said has served her throughout her life. She received her RN degree from Michael Reese Hospital in Chicago and a degree in public health from University of Michigan in Ann Arbor. Eleanor and Ashley were married on April 5, 1941, at the Woodward Avenue Presbyterian Church in Detroit. They were devoted to each other until Ashley's death in 2011. Eleanor continues to ask about the University of the Ozarks students and campus initiatives.
Dr. Helen McElree '47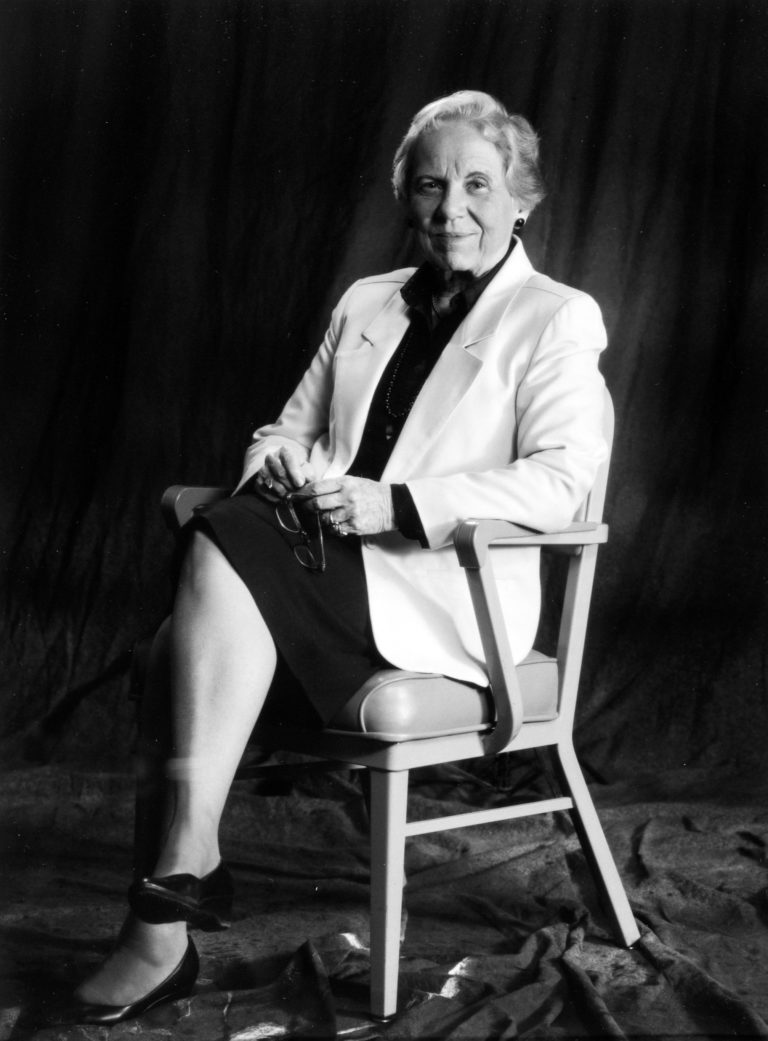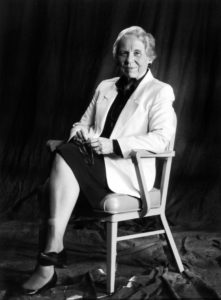 A 1947 graduate of Ozarks. Dr. Helen McElree of Fayetteville, Ark., is an honorary lifetime member of the University's Board of Trustees. McElree served as a professor of biology at Emporia State University in Kansas from 1961-1992. She has served on the U of O board since the early 1990s. In 2016, she established the Dr. Helen McElree Faculty Enrichment Endowment at the University to support faculty scholarly and creative activities. In 2006, the University's alumni association awarded McElree the Alumni Legacy Award for a "lifetime of unselfishly giving of her resources to support Ozarks, and in 1992 she received the Alumni Association's Achievement Award for her professional accomplishments. McElree was named the recipient of the Ruth Schillinger Award at Emporia State University in 1997. The award is given to an individual who has made extraordinary contributions to the women of Emporia State over a sustained period of time. She was elected as the first president of the new faculty senate in 1968 and is the only ESU faculty member ever to be elected as faculty president twice. Her research in microbiology led to her being featured in several journal articles and to the award of a number of research grants.  She was honored as the 1982 Roe R. Cross Distinguished Professor, and wrote several commentaries for the Bulletin on Women's Rights. Three Kansas governors recognized her special service to the state of Kansas.
Topics: About, Alumni, Alumni Stories