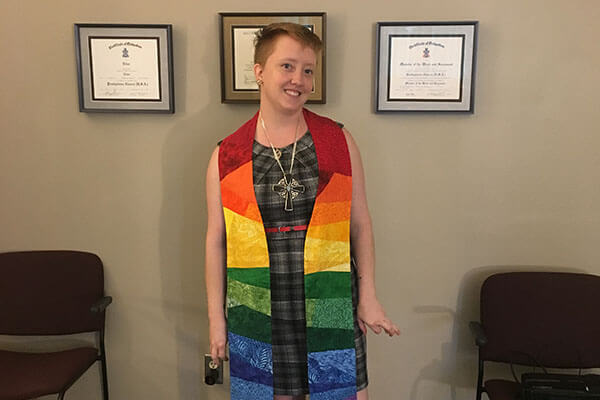 The Rev. Jessica Dixon, interim associate pastor at First Presbyterian Church in Norman, Okla., will visit University of the Ozarks during the week of Oct. 1 as a visiting pastor in the University's Pastoral Study Leave Program.
She will lead the University's weekly Chapel Service at 11:30 a.m. on Tuesday, Oct. 2.
Dixon studied at St. John's College in Santa Fe, N.M., earning a bachelor's degree in liberal arts. She then went on to earn a master of divinity degree at the McCormick Theological Seminary in Chicago.
Ordained in the PC (USA) in 2015, Dixon has served as an interim pastor in Chicago and Oklahoma. She enjoys science fiction, comic con, TV and movies, knitting, food from all cultures, art, reading, social justice and people.
The Pastoral Study Leave Program was established in 2005 by the late Rev. Dr. James R. Struthers of Stillwater, Okla., a long-time member of the University's Board of Trustees. Struthers established the program to bring Presbyterian pastors to the U of O campus for personal and professional development.
More than 25 pastors have participated in the program since it was established.
Topics: Chapel, Interfaith Studies, Religion