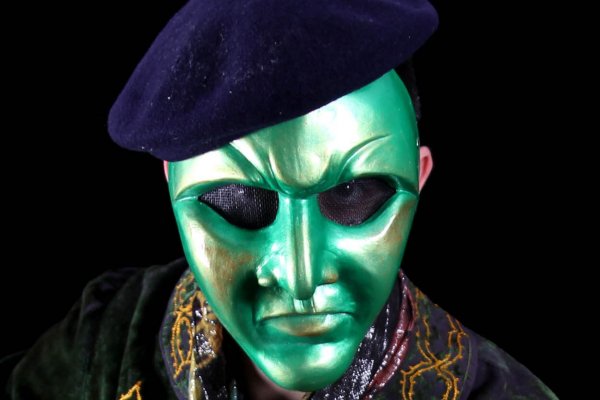 Jonathan Kipp Becker, a master mask maker, teaching artist and performer, will visit University of the Ozarks as an artist in residency in the theatre program from Feb. 9-15.
As part of his visit, Becker will present a production titled, "Facing Humanity: Masks of History and Culture, a Performance Demonstration," at 7:30 p.m. on Tuesday Feb. 11, in the Seay Theatre. The performance is free and open to the public and there will be a reception following the event.
Becker, who is currently an adjunct professor at Ball State University, will also be leading a mask workshop for Ozarks students and serving as fight choreographer for the University Theatre's spring production of "Extremities."
Becker has created hundreds of masks for theatre companies, producing organizations, individual artists and training programs in over 50 countries. His clients include Disney Theatrical in association with The Lion King, Focus Films, NBC, The Bravo Cable Network and Theater of Enchantment in Philadelphia.
Becker has performed throughout Europe, Asia and the United States and has worked as a member of the SunDance Institutes Playwrighter's Lab, a laboratory founded by Robert Redford for the development of new works for theatre and film. He has appeared as an actor in programs with most of the major symphony orchestras in the U.S. and Canada. Since 1988, Jonathan has helped in the development of 16 original works for theater. He co-founded and was Co-Artistic Director of two theatre companies: Les Senokrates in Luzern, Switzerland and The Brodeur Brothers in Paris, France.
In addition to performing and teaching, he is the owner/operator and master mask maker at Theater-Masks.com, a full service production shop creating masks for the international theatre community. Educational institutions, professional theatres and individual artists in 50 countries are currently using Becker's masks. You can visit the studio on line at www.theater-masks.com.
Becker recently founded The North American Laboratory for the Performing Arts (NALPA).  The intention is to create an incubator space in which artists can develop new work and learn from each other. In the first four years, NALPA has assisted artists developing dozens of new musicals and new plays and more than 3,000 people from the local community and the nation have visited NALPA's spaces supporting the effort to build a community of change.
In his current hometown, Becker was the recipient of the first annual mayors' arts award in Muncie, Indiana, where he lives as a Muncie Maker. His masks have been featured in gallery shows throughout the United States. Becker is a graduate of The International School of Theatre Jacques Lecoq in Paris, France. He has a BA in Theatre from The College of Wooster, an MA in Acting and Directing from The University of Akron where and an MFA in Theatre Pedagogy from Virginia Commonwealth University. He is also a recognized advanced actor combatant with The Society of American Fight Directors and has completed the level one professor training in the Margolis Method. His teaching is inspired by the principles of Lecoq, Grotowski, Roy Hart, Rodenburg and Alexander.
Topics: About, Art, Community Events, Student Events, Theatre