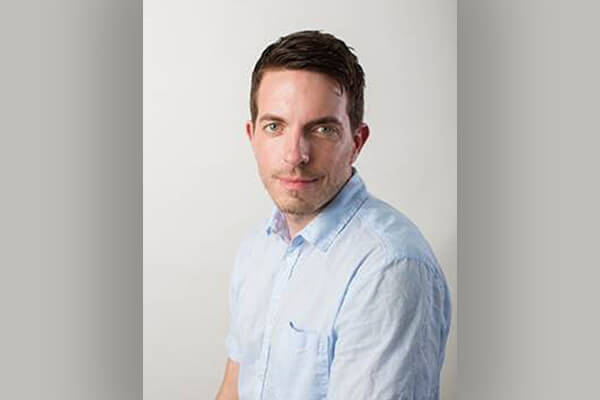 Dr. Isaac L. Hunter will join the University of the Ozarks faculty in the fall as an assistant professor of psychology.
Hunter has served as a visiting assistant professor at Earlham College in Indiana since 2016. He previously taught at The College of Idaho, Oregon State University, and Colorado State University.
After earning his undergraduate degree from The College of Idaho, Hunter went on to earn his master's degree and Ph.D. in counseling psychology from Colorado State. He did his pre-doctoral internship in counseling psychology at Oregon State.
Hunter said he is a strong advocate for small, liberal arts universities such as Ozarks.
"I graduated with my liberal arts degree almost 13 years ago. Since then I have had a number of experiences teaching, living abroad, researching, mentoring, counseling and consulting," he said. "The world is fast-paced and ever-changing and the next generation of students must be able to adapt, adjust and re-invent. That is the beauty of a liberal arts education; it provides the depth, breadth, and confidence for students to thrive in a complex society. I am confident that my experiences and skills will allow me to understand, teach and guide my students on their own unique paths as they accept the responsibility that comes with education and awareness."
One of Hunter's recent research interests is in the area of "calling," as it applies to meaningful life domains.
"Recent questions have included looking at calling cross-culturally as well as over various generations," he said. "Ultimately, I want to apply research to help students be more interested in and motivated to find life paths that are meaningful to them."
Background
A native of Idaho, Hunter has lived primarily in the Northwest part of the United States. He has also lived and traveled extensively around South Korea and East Asia.
"I have lived in small country towns and huge cities and try to carve out my own happiness wherever life takes me," he said. "I have a playful and curious personality and tend to see life as an adventure with many opportunities to learn and grow along the way. The best part of the adventure is the authentic relationships I make along the way and derive a lot of meaning seeing those I care about flourish. Being a professor at a small liberal arts college is the perfect venue for me to live my version of the good life."
An avid cyclist and mountain biker, Hunter helped secure a grant that established Earlham College's first official bike share program in 2016. In addition, he created and started a course called Cycling for Sustainability. He also lists hiking, tennis, traveling, art, woodworking, piano and filming among his hobbies.
Topics: About, Academics, Psychology