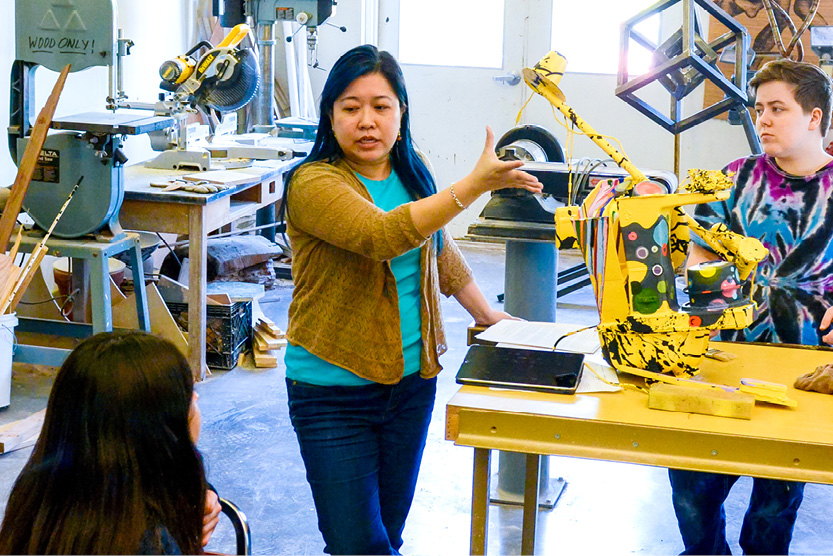 University of the Ozarks Professor of Art Tammy Harrington has had her artwork, Undulation, accepted into the Arkansas Arts Council's Small Works on Paper touring exhibition 2021.
There will be a virtual grand opening for the exhibit at 7 p.m., Friday, Jan. 15, on the Arkansas Arts Council Facebook page and Youtube channel.
Undulation is intaglio print and paper cut that Harrington created in 2018.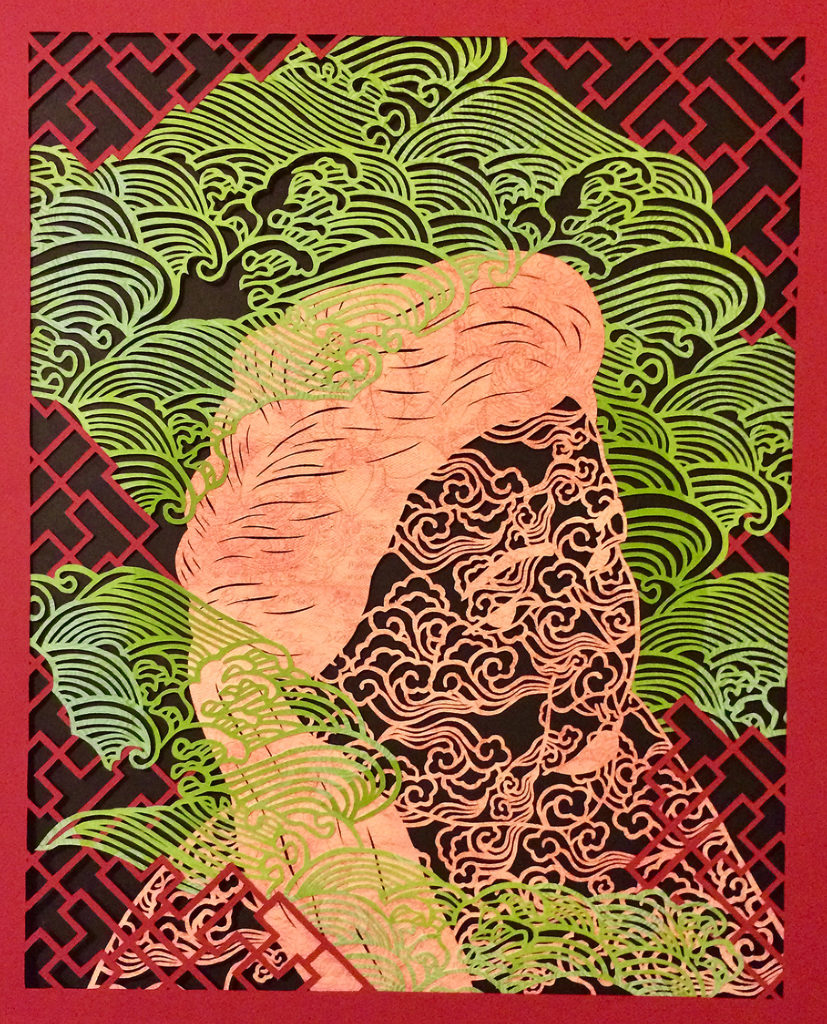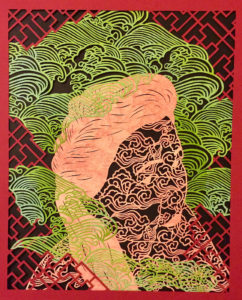 "I am honored to be accepted into this Arkansas art tradition," Harrington said. "This show highlights the unique and diverse artworks on paper from Arkansas artists. This show is a fantastic opportunity to have my art viewed all over state since this is a touring exhibition. I have been in the Small Works on Paper exhibition times prior.
Harrington, who has previously appeared in the Small Works on Paper exhibition, said her artwork is influenced by the Chinese folk art of paper cut.
"The crisp graphic appearance of paper cut appeals to my sensibility as a printmaker," she said. "My work is a blending of my interpretations of traditional Chinese designs into personalized figurative compositions. Initially in my print work, the paper cut designs appeared as textures and patterns that melded with the figure. I took the next step and actually cut into the paper and printed surface. The combination of the papercut with other media shifts the idea of space to be both dimensional and flat. The use of pattern, printed and cut out, depicts the figure as it exists in an ephemeral state, in a place between reality and the mystical. The delicate lines combine with bold shapes and color to create visual movement and vibration."
The 2021 Small Works on Paper exhibition features 26 artists from throughout the state and will tour up to 10 venues around the state.  Thirty-eight artworks will be on display during the year-long tour. The exhibition opened on Jan. 5 at East Arkansas Community College in Forrest City.
Harrington is a printmaker and paper cut artist that imbues the cross-cultural influences of Chinese and American culture into figurative compositions to create an ephemeral space, in a place between reality and the mystical. She was born in Sioux Falls, South Dakota, and currently resides in Russellville, Ark. She received a BFA in printmaking from the University of South Dakota and a MFA in printmaking from Wichita State University. She received the University of the Ozarks' Bagwell Outstanding Faculty Award in 2018 and 2013. She has exhibited artwork throughout the region and nationally. She serves as the president of the Arkansas Society of Printmakers and was awarded the 2017 Beaux Arts Award from the River Valley Arts Center.
For more information on the exhibition, please visit:
http://www.arkansasarts.org/blog/2021_SWOP
Topics: About, Art, Faculty Spotlights