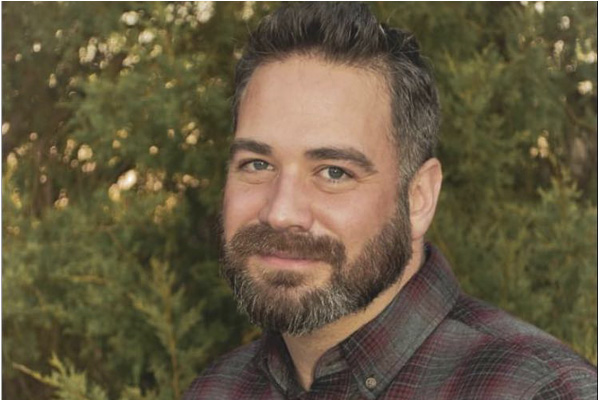 Mathew Foss, a filmmaker who has taught at several Arkansas universities, has been hired as an instructor of communication at University of the Ozarks, beginning the Fall 2022 Semester.
Foss has 18 years of experience in the film and entertainment industry as a writer, director, editor, producer and actor, and has seven years of collegiate teaching experience on the graduate and undergraduate level. He has taught at University of Central Arkansas, Arkansas State University, Bebee and most recently Southern Arkansas University. He has also taught at Ave Maria University in Florida and Shenandoah Valley Governor's School in Virginia.
"I am so excited to be a part of the U of O faculty," Foss said. "I have been overwhelmed by the kindness of the faculty and staff and I cannot wait to be a part of the team."
Foss owns and runs his own production company, Book 7 Entertainment LLC, and he has directed, written and produced two feature films and has experience producing more than 100 television programs.
He said the foundation of his teaching philosophy is creating a culture of success for students.
"Achieving success comes by tailor-making my class to fit: the class as a whole, class productions and individuals themselves," he said. "For instance, while I taught digital filmmaking at the University of Central Arkansas, one semester I had advanced students who had years of training in high school and through their employment, while the following semester the majority of students did not know how to turn the school's cameras on. Film courses must be accommodating to allow the syllabus to breath and create a customizable class that adheres to both required work, such as reading, essays, quizzes and tests, in which all students are held to the same standard, and sets the production bar high so that students can advance in their skills as filmmakers through assignments and labs."
A native of Colorado, Foss said he has lived all over the United States and has "gotten to experience a lot of diversity in this great country."
He earned his bachelor's degree in literature from Ave Maria University and his master's degree in digital filmmaking from University of Central Arkansas.
Foss and his wife, Macy, have a dog and a cat and enjoy outdoor activities.
Topics: About, Communication Studies