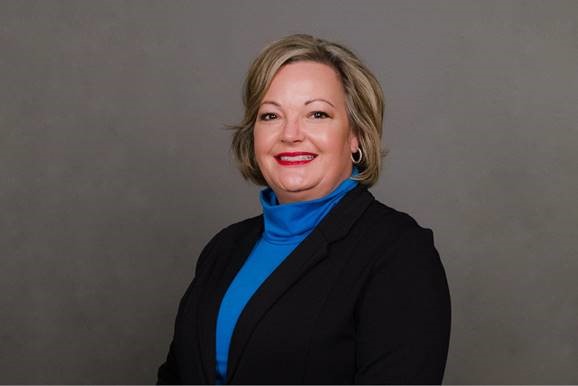 Dr. Christine Scott has been named the dean of the Division of Social Sciences, University of the Ozarks officials announced this week
Scott, an associate professor of business, began her new duties on Jan. 4, 2021. She succeeds Joel Rossmaier, who resigned in December in order to return to the classroom on a full-time basis.
A first-generation college student, Scott earned a degree in accounting from Ozarks in 1995 and went on to earn an MBA from Webster University in 2004. She earned her doctorate in business administration (DBA) in 2019 from Walden University where she was inducted into Delta Mu Delta for her doctoral GPA and academic excellence. She has taught in higher education since 1998 and at Ozarks since 2010.
"I am honored to serve our University in this new role," Scott said. "As we continue to navigate through the landscape of change, I am especially grateful for the support of my colleagues, especially Joel Rossmaier and his leadership. Together, Joel and I will work on a smooth transition. Many thanks to President [Richard] Dunsworth and Provost [Alyson] Gill for their support. Personally, I look forward to this new chapter and will continue to serve the University and our mission diligently."
Gill said, "I am delighted that Dr. Scott has chosen to move into this important leadership position and am looking forward to working with her as she provides key leadership to the Division of Social Sciences."
Rossmaier, an associate professor of practice of business and accounting, has led the division since July of 2019. He said he was looking forward to returning to the classroom on a full-time basis.
"The simple explanation is that I miss teaching and I miss the daily interaction with students," Rossmaier said. "While I have still met classes as a dean, the demands of the position made it difficult for me to spend as much time as I would have liked visiting with students after class, being available outside of office hours, and generally getting to know the students as more than just accounting majors. I've enjoyed being a dean. It has offered me a fresh perspective on the University as a whole and I hope I have had some positive influences. It has truly been an honor to serve in this role."
The Division of Social Sciences includes the University's business, communication, education, political science, environmental studies, and sociology disciplines.
Topics: About, Academics, Faculty Spotlights