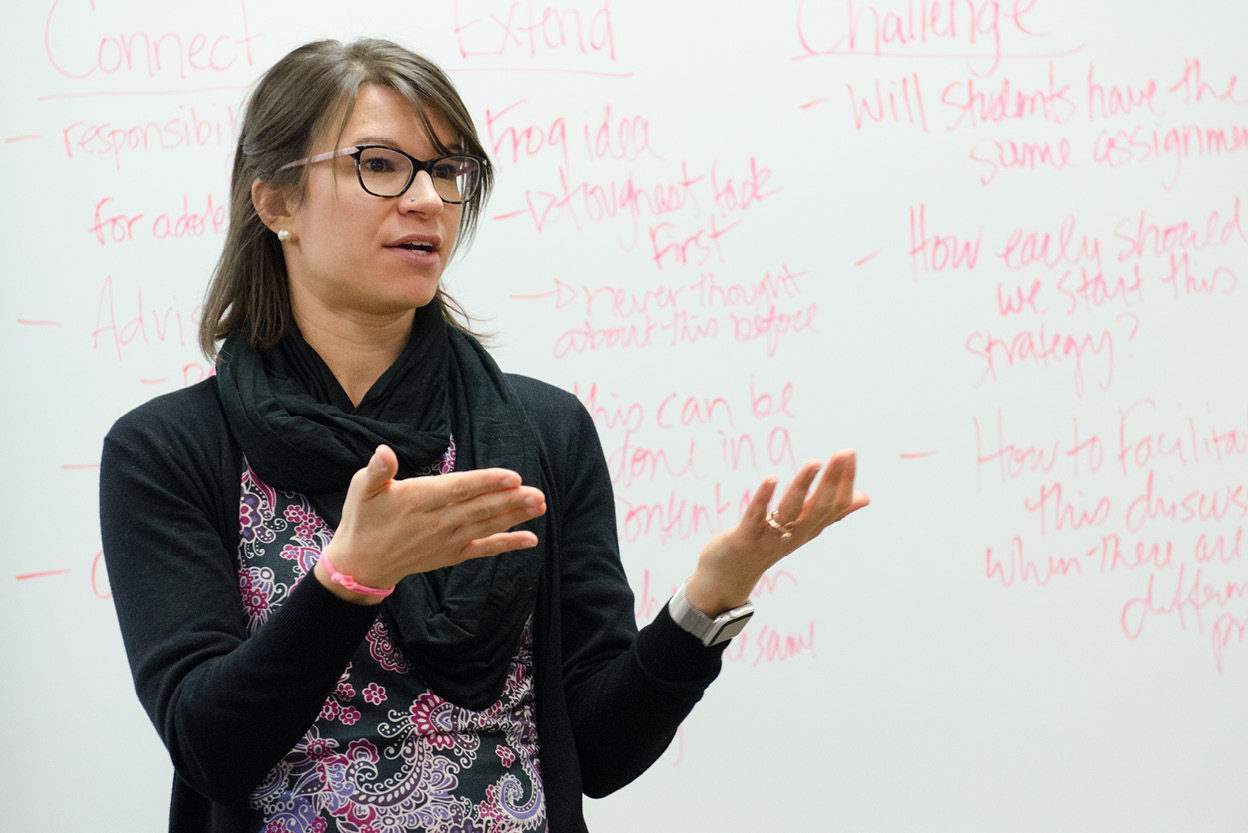 Dr. Allison Freed, director of teacher education and assistant professor of education/science education at University of the Ozarks, has been selected as president-elect of the Arkansas Association of Teacher Education (ArATE).
Her term as president-elect will run from January 2021 until July 2021, at which time she will take over as president of the state-wide association. The Arkansas chapter includes members from all Arkansas colleges and universities. Some of the responsibilities of the president include, attending the National ATE conference on behalf of the Arkansas chapter and organizing and hosting the annual state conference next fall.
"I am pleased to serve as the president-elect of the Arkansas Association of Teacher Educators, one of the most active state chapters of the Association of Teacher Educators," Freed said. "I became a member in 2015, after beginning my position at University of the Ozarks. From the start, the ArATE members were supportive, engaged, and willing to share ideas to continue to promote the education profession. I look forward to collaborating with other Arkansas teacher educators to organize and host the 2021 Arkansas conference and to represent Arkansas at the national conference in February."
Freed was also recently featured in an online Q&A segment with Zippia, a job and career website.
The segment was titled, "Job Market Trends for Recent Graduates," and can be found at this link:
https://www.zippia.com/educational-administrator-jobs/trends/
Zippia is a site for companies who want to recruit top-level staff and job seekers who want to empower their career aspirations.
Topics: About, Education, Faculty Spotlights