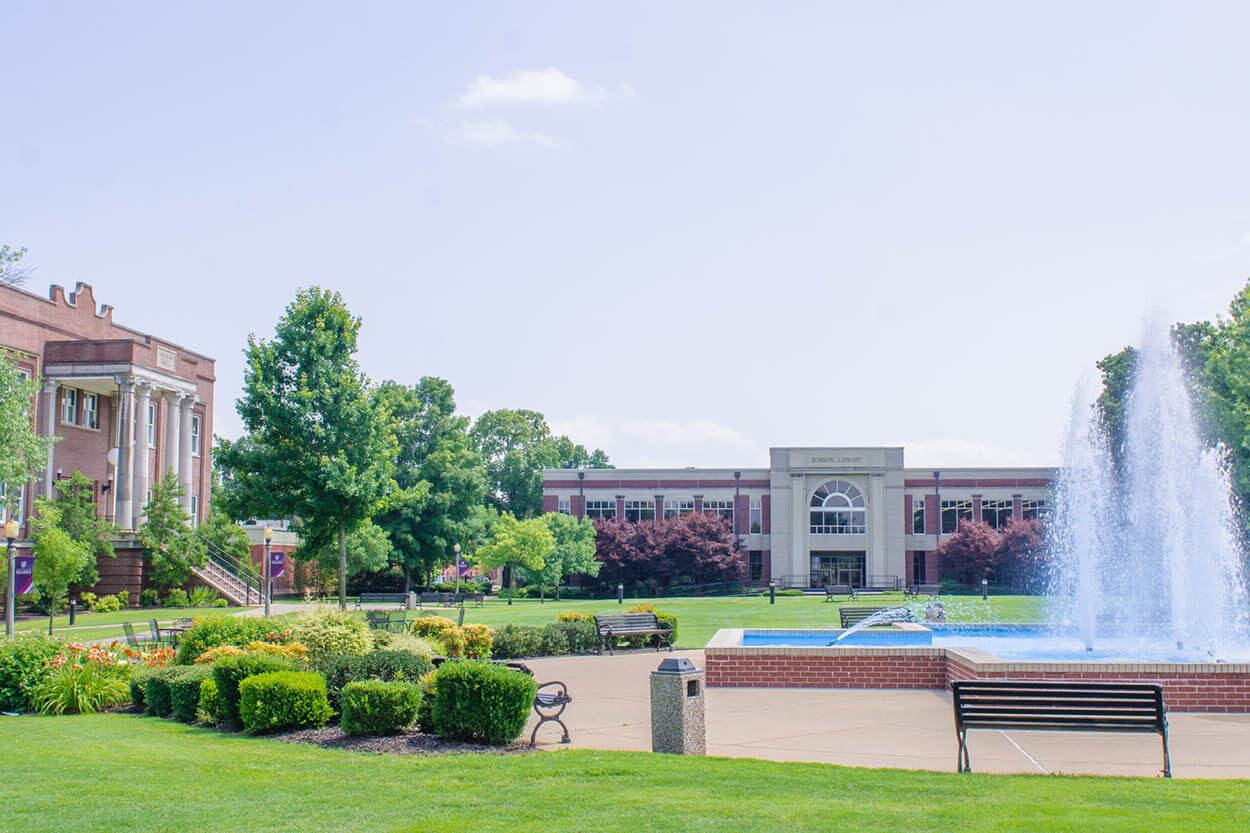 Spring break extended one week and classes to move to remote instruction.
3.13.2020
The last few days and weeks have been unlike anything any of us have ever seen.  The fluidity of the situation and the pace at which the environment is changing is creating an ever growing sense of angst and worry.  I have asked myself and others countless times in the last few days what not only our mission, but our history calls us to do in order to prepare students to live life fully. Below you will see our current position.  It reflects a collective best thinking for today.  I believe, also, it is true to our Christian heritage.
Immediate Campus-Wide Changes
Effective immediately, the University of the Ozarks is suspending all classes. 
Classes will resume after spring break on Monday, March 30 in an all online method of delivery and continue online for the rest of the semester. 
The University is open. Housing, dining, library, academic support and other services for students who remain on campus will continue to be provided.
No faculty, staff, or student should come to campus if they have any symptoms of the COVID-19.  The most common symptoms include fever, cough, or respiratory symptoms. 
Students
Please consult with your family, friends, and mentors and decide whether it is best for you to continue your Ozarks coursework from home.  If you believe campus/Clarksville is the best place for you to continue the semester, we will do our very best to serve you.  The residence halls, houses, and apartments will remain open and there will be no break in food service from now until the end of the semester. 
If you believe the best course of action is for you to go home, please make plans to check out of your residence hall at your earliest convenience.  Residence Life is prepared to begin checking people out as early as tomorrow, Saturday, March 14.  If you would like to take some time to prepare, please know that we will work with you. Please check your email regularly for communication from the University, especially your faculty.
Student Athletes
All athletic activity including practices, strength and conditioning, and competitions have been suspended for the remainder of the semester.
Faculty
Thank you!  Thank you for leaning into these trying times.  There will be training opportunities throughout the week for you and your colleagues to collaborate on moving courses away from face-to-face delivery.  I hope over the next few days you review with your advisees their plan for the rest of the semester.  Many of them will be preparing to leave campus and may need to check-in with you regarding best means of communication or challenges for finishing special projects from a distance.  If you have challenges that prevent you from moving to an online environment taught from your homes, please work with your respective dean to find an appropriate solution.
Staff and Administration
If your work can be performed remotely, please work with your colleagues to make that a reality.  If your work requires you to be on campus, please continue to monitor your health and behavior to protect against the spread of COVID-19.
All Employees
If you have a personal situation that makes you vulnerable to the virus, please work with your supervisor to develop a plan to ensure your well-being and the well-being of those you love.  Knowing every situation is a little different, supervisors have been given broad authority to find solutions while demonstrating institutional values. 
Campus Events
All campus events intended to draw an audience are suspended.  This includes the Walton Arts & Ideas Series, Winter Formal, Ozarks Fest and University Theatre's Pinocchio.
Travel
In order to protect the most vulnerable among us, we suspended all official and previously-authorized international travel.  Moving forward, all institutional travel is suspended.  If you believe your circumstances warrant an exception, please consult with your respective vice president, dean, or director.  Any member of the campus community who travels outside of the state is asked to self-report their travel plans.  Any travel could result in initiation of self-quarantine protocols.
Here are a few important things to keep in mind:
While students have the option to leave campus and return home, we are asking that if they check out of the residence halls that they stay away from campus for the remainder of the semester. Students will be able to check out of their residence halls starting Saturday by contacting the Office of Student Affairs.
Many of the University's student services will remain operational, including Robson Library, the Jones Learning Center, Borck Cafeteria, Rawhouser Fitness Center and computer labs.
No outside guests will be allowed on campus.
More information regarding online instruction will be communicated in the next few days to students from Provost Gill as well as from their respective professors.
Staff members should check with their supervisor to determine their work protocol during this period.
The University's custodial team continues the enhanced environmental cleaning practices that have already been implemented, including increased sanitizing of touch points. We encourage all members of our campus community to adhere to health and safety protocols related to COVID-19.
A decision about the Commencement in May will be determined in the upcoming weeks.
I know there are still a lot of unanswered questions. We will continue to provide updates on the transition in the next few days. The University's highest priority is the safety and well-being of our students, faculty and staff.  While there are currently no reported cases of COVID-19 at Ozarks or in Johnson County, we believe these measures are necessary to implement social distancing in the interest of public health.
Respectfully,
Rich
Richard L. Dunsworth, J.D. University President
Topics: About, Academics, Campus Life, Community Events, COVID-19, Parents, WAIS