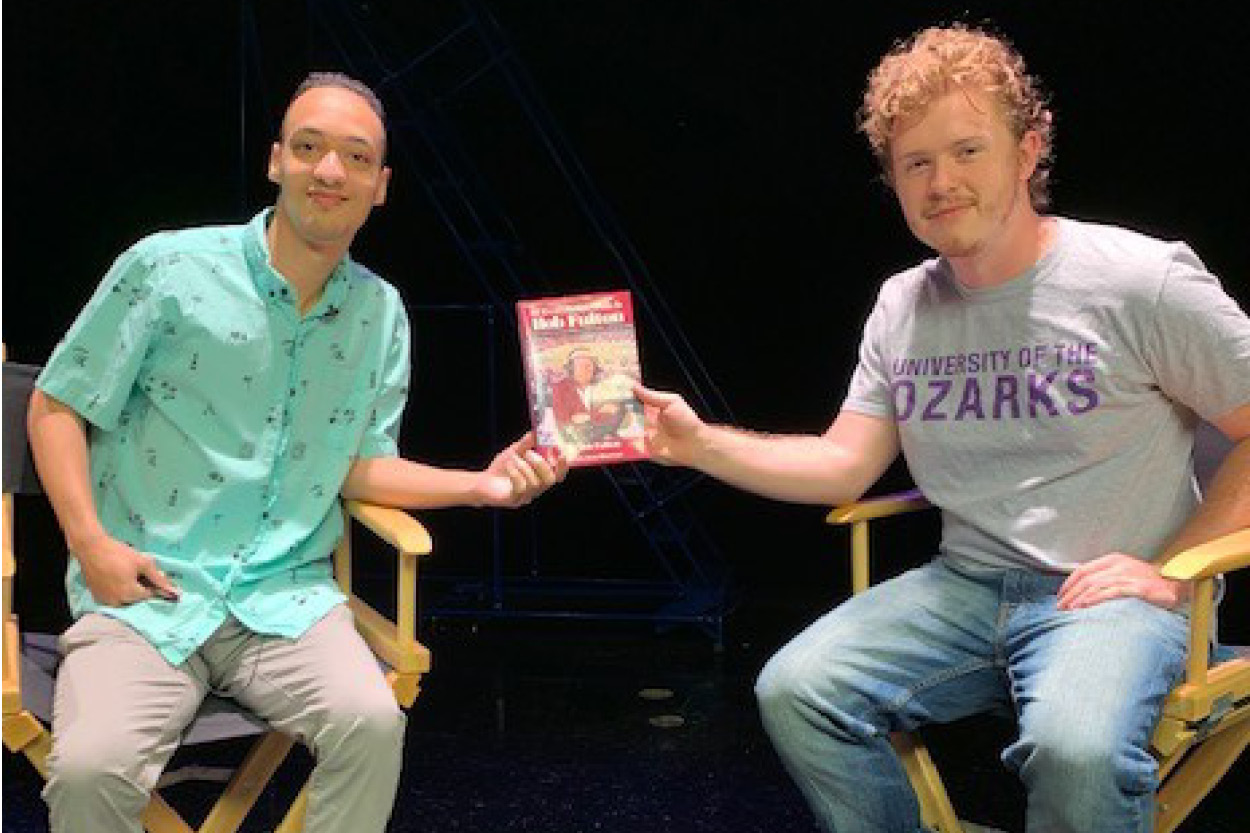 University of the Ozarks seniors Michel Brun and Kevin Nawa were presented with the prestigious Robert Berry Fulton Award in Communication earlier this week, carrying on the great tradition of excellence in the University's communication program.
The award is named in honor of the late Robert "Bob" Fulton, Jr., a 1942 Ozarks graduate who went on to an illustrious four-decades career as voice of the University of South Carolina Gamecocks.
Both Brun and Nawa are graduating as part of the Class of 2021 on May 15. Brun is a communication studies major from Haiti and Nawa is a theatre major with a minor in media productions from McKinney, Texas.
Susan Edens, associate professor of practice of communication and advisor for KUOZ, Channel 6, complimented Brun and Nawa for their work ethic and attitude.
"Michel and Kevin are both busy college men but they never refuse an opportunity to grow and try something new," Edens said. "Michel produced nearly 60 live athletic events for the University this semester and was a professional and a positive teammate and leader. Kevin would literally run from his duties as livestream announcer or duties as the public address announcer at an event to get to the Seay Theater on time for one of his stage roles."
Nawa worked as a play-by-play broadcaster for Ozarks baseball and as an announcer for soccer, basketball and softball.
As a member of the media production team, Brun served as the co-lead producer for almost all of the U of O Eagles live-streamed athletic events and assisted in preparing the program, setting up before and during shootings and providing guidance to crew members.
Fulton was named South Carolina's Broadcaster of the Year eight times and was elected to the State of South Carolina Athletic Hall of Fame, the USC Athletics Hall of Fame and the Diamond Circle of the USC College of Journalism for his major contributions to the journalism field. He died in 2010.
Topics: About, Academics, Communication Studies, Media Production, Student Stories, Theatre