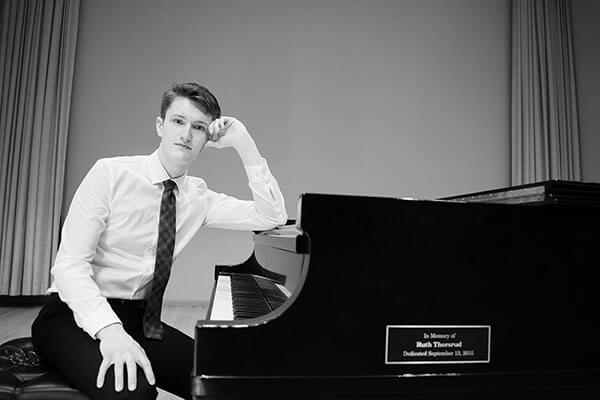 Clarksville native and accomplished tenor Noah Bray will present a concert titled "Exploring Religion, Rite and Mysticism in Song" at University of the Ozarks at 7:30 p.m., Saturday, July 7, in Munger-Wilson Chapel.
There is no cost for admission and the public is invited to attend. A free-will offering will be taken.
Bray, a 2015 graduate of Clarksville High School, recently completed his junior year at Concordia College in Moorhead, Minn., where he is majoring in music composition.
According to Bray, the concert's inspiration stems from a recent trip he made to southern England to study religion and mysticism in art song. The songs he will perform will range from Wolf and Ravel to more modern compositions, including some of his own.
He will be accompanied on the piano by Seth Arnold of Dardanelle, Ark.
An avid life-long singer, Bray has performed in Scotland, England, Italy and around the United States. His recent endeavors have included collaborations with the Fargo Moorhead Opera and the Brancaelioni International Music Festival in Italy as well as singing in the Concordia Choir with Dr. René Clausen.
He recently travelled to the United Kingdom to participate in the Cornish-American Art Song Institute, where his piece, "Song from Hildegard," was premiered.
Bray is the son of Tamera Bray, the grandson of Eddie and Georgia Bean and the great grandson of Pauline Reynolds, all of Clarksville.
Topics: About, Chapel, Community Events