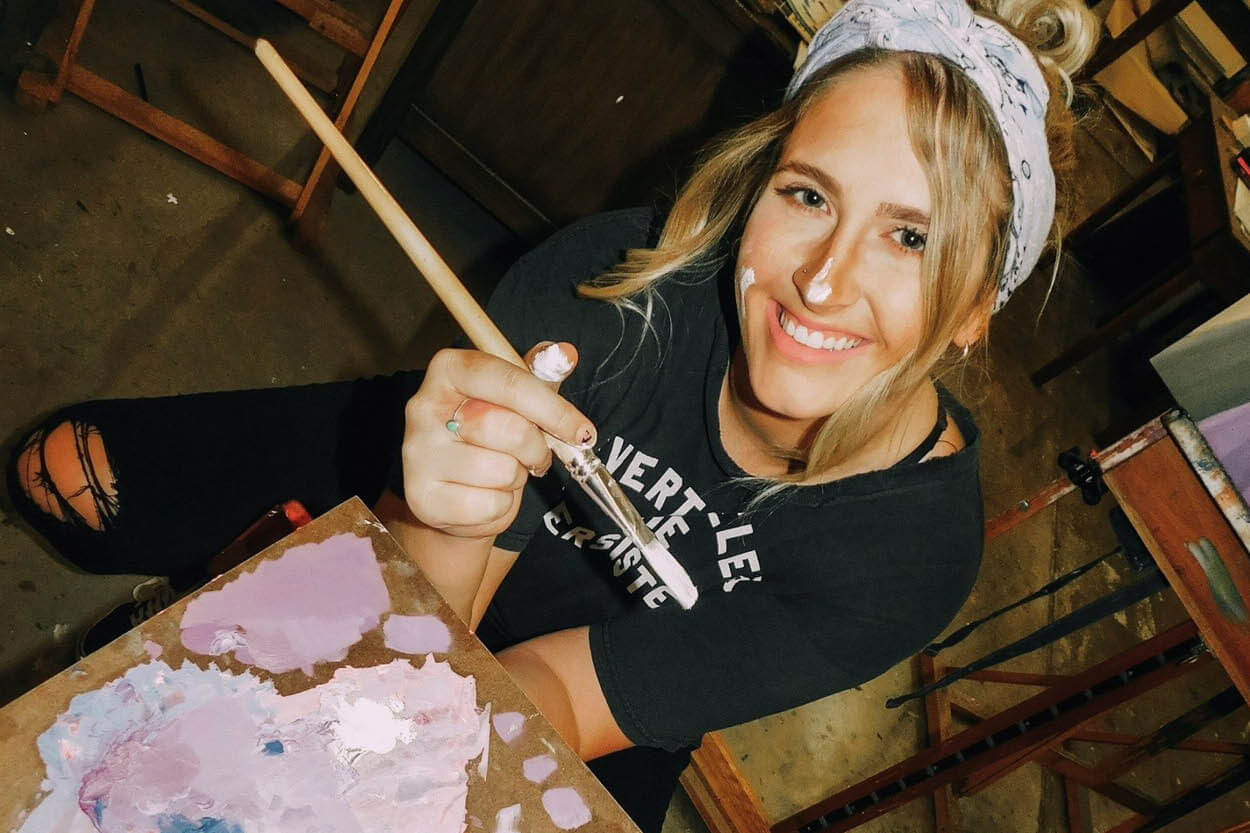 University of the Ozarks senior Shelby Bosken will present her butterfly-inspired Senior Art Exhibit titled, "Betterfly," from Nov. 11-15 in the Stephens Gallery.
There will be an artist talk by Bosken at 3 p.m., Nov. 15, in Baldor Auditorium as well as a reception to meet the artist at 7 p.m. on Nov. 15 in the gallery, located in the Walton Fine Arts Center.
Bosken, an art major and psychology minor from Valley Center, Kansas, is scheduled to graduate in December.  She said the exhibit is a reflection of her personal journey.
"It is an accumulation of artworks that emerged from a time in my life where I was consumed in a cocoon of uncertainties and pain and that transformed into a journey of self-liberation," Bosken said. "I am better. I will fly. I am a 'Betterfly.'"
She said that the transformation of a butterfly, starting as a larva, forming into a cocoon, and finally as adult has "captivated and inspired humans for centuries."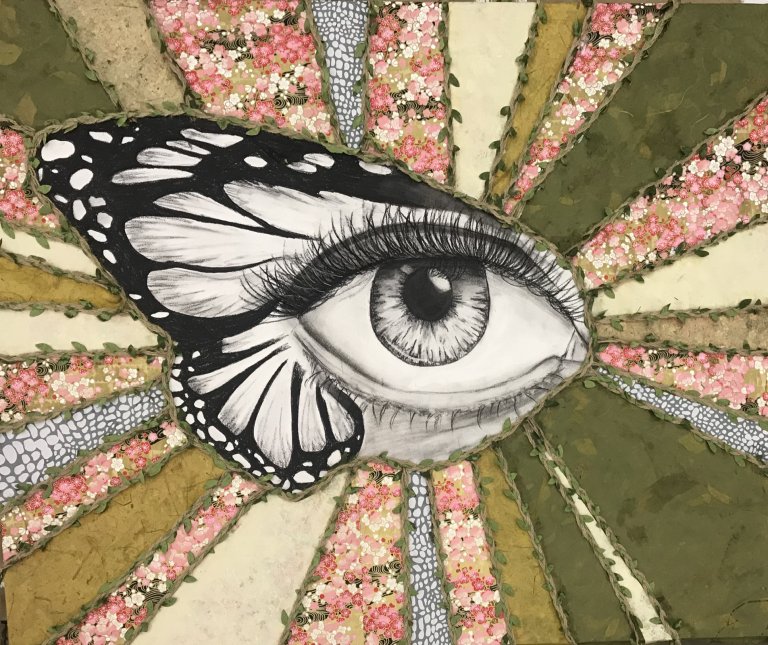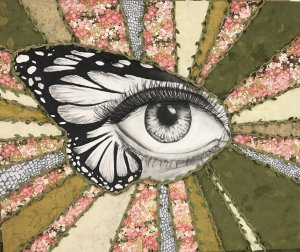 "The process of metamorphosis is not easy; it is filled with many challenges, and the end result changes the character and appearance of anyone that goes through it," Bosken said. "My artwork is focused around the physical appearance of butterflies, but it is deeply influenced by the rebirth, realigning and renewal of my life over the past year."
Bosken utilizes a mixture of mixed media, such as charcoal drawing, watercolor, printmaking, collage and decorative materials in her artwork.
"My subconscious thoughts and emotions drive the overall composition and in turn create a therapeutic experience," she said. "The majority of my show is focused on mixed media collage, however I have also incorporated two series of charcoal drawings."
Bosken said that in two of her artworks, "Acknowledging" and "Deciding," she focuses on the more somber aspects of transformation.
"The symbolic significance of 'Acknowledging,' is that oftentimes it takes an introspective look at oneself and deciding that change starts from within," she said. "'Deciding,' shows the other side, when support is needed, the butterfly must land on flowers for pollen, just as humans must also gain emotional nutrients from the environment around them."
Bosken plans to apply for art therapy graduate programs after graduating from Ozarks.
The exhibit will be on display in the gallery from Nov. 11-15 and is free and open to the public.
Topics: About, Art, Community Events, Psychology