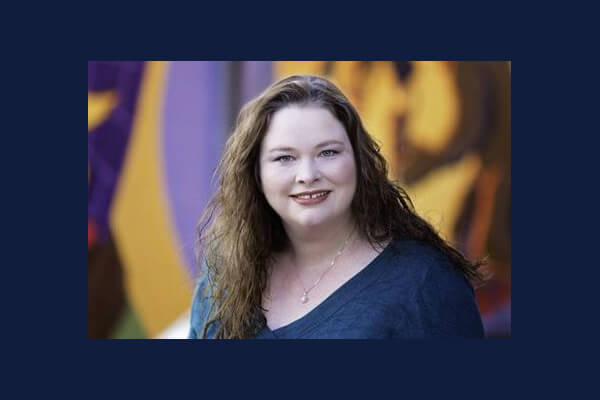 Rebecca Bailey will join the University of the Ozarks' faculty as an assistant professor of theatre, beginning in the Fall 2018 Semester.
Bailey has served as an adjunct instructor at the University of South Dakota (USD) since 2016. She also has extensive acting and directing experience on both the university and community theatre levels.
A native of Kentucky, Bailey said she found a love for the theatre at an early age, performing in theatre productions throughout the Midwest. As she got older she discovered that she also enjoyed the behind-the-scenes aspect of the discipline as well.
"As I pursued my education, I developed a passion for directing and teaching," Bailey said. "While I delight in building a character and the relationship with the audience, I have found that focusing on the journey of the whole production and building the ensemble are at the heart of my theatrical world.  I am energized by the magic when I step into the rehearsal room or the theatre classroom."
Bailey spent a year studying Shakespeare and Performance at Mary Baldwin with the American Shakespeare Center.  Her performance work includes a focus on period styles, particularly Shakespeare, and movement.
"My work with The American Shakespeare Center and actors trained in Viewpoints with Anne Bogart's SITI Company have given me a unique knowledge to share in performance," Bailey said. "I have combined my study of movement work with classical texts, particularly Shakespeare, but including a variety of periods and styles from Greek to Brecht. I have found that by helping young actors physically embody Shakespeare, and contemporary works, they develop a closer relationship to the text."
As a director, she has worked with a variety of styles, from musicals like "Disney's The Little Mermaid" and "Into the Woods," to more intimate productions like "Venus in Fur" and classics like "Comedy of Errors."
She is excited about sharing her knowledge and experiences with Ozarks' theatre students.
"I am passionate about a program that offers undergraduates the maximum number of opportunities to prepare them for graduate school, the professional world, and to become emerging artists," she said. "My performance work focuses on a variety of techniques in directing and acting, including classical texts, musicals, movement, and devised works. I feel these contributions will serve students at University of the Ozarks well.
Bailey completed an MFA in directing at University of South Dakota in 2016. She earned her undergraduate degree in theatre from South Dakota State University.