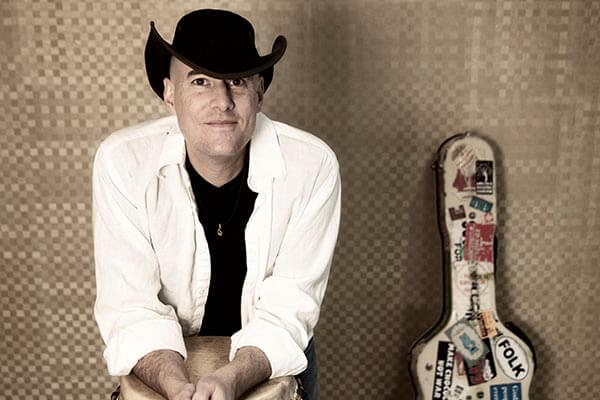 Award-winning singer, songwriter, author and public speaker David LaMotte will present several events at University of the Ozarks as part of a two-day visit on March 13 and 14. All of the events are free and the public is encouraged to attend.
Schedule
March 13
· Speaking at Chapel Service, 11:30 a.m., Munger-Wilson Memorial Chapel
· Lecture titled, "World Changing 101," 7:30 p.m., Rogers Conference Center
March 14
· Songwriting and Poetry Workshops, 3:30 p.m., lower level of Munger-Wilson Memorial Chapel (students only)
· Concert, 7:30 p.m., Rowntree Recital Hall in Walton Fine Arts Center
LaMotte's lecture, "World Changing 101," explores the questions of how we are called to engage the world around us and how to practically approach that work. Through story, historical and cultural analysis, and discussion, LaMotte examines deeply embedded narratives of how large scale change occurs, and questions their accuracy and utility, then offers a fresh framework to examine our capacity for significant impact on the world, and practical steps to discern our callings and pursue them.
Music
LaMotte has performed concerts in all 50 states and released 12 full-length CDs of primarily original music. His music has been honored with numerous awards and artist grants, and has been featured on dozens of artist compilations. Notably, his song "Dark and Deep" was included on Songs Inspired By Literature, Chapter One, a benefit CD to raise money for adult literacy. Several independent films feature his music, and it has been heard on the Today Show and the Showtime television series This American Life.
The Boston Globe writes that his music "pushes the envelope with challenging lyrics and unusual tunings, but he also pays homage to folk tradition," while BBC Radio Belfast lauds his "charm, stories, humor, insightful songs, sweet voice and dazzling guitar ability."
Books
He has published three books, including two illustrated children's books. The first based on his award-winning children's song "SS Bathtub" and the second, "White Flour," tells the true story of a creative, effective, and whimsical response to a Ku Klux Klan march in Knoxville, Tenn., by a group called the Coup Clutz Clowns. His most recent book, "Worldchanging 101: Challenging the Myth of Powerlessness," is being used as a textbook in universities in the United States and Australia.
Presentations
LaMotte has presented at the PC(USA) Mission to the United Nations and has served as the keynote speaker at peace conferences in Berlin and at the Scottish Parliament, as well as offering the baccalaureate for 2016 graduates of Columbia Seminary. As a keynote speaker, and then Critical Conversations Coordinator, he has facilitated conversations about race, privilege, and positive change for thousands of college students at the Montreat College Conference. His TEDx talk on what music can teach us about peacemaking was published in January of 2018.
About
In 2004, LaMotte and his wife, Deanna, founded PEG Partners, a non-profit organization that supports literacy, critical thought, and artistic expression in Guatemala. He continues to serve as the President of PEG. He is also a consultant on Peace and Justice for the North Carolina Council of Churches, and served as Clerk the AFSC Nobel Peace Prize Nominating Task Group.
Topics: Chapel, Community Events, English