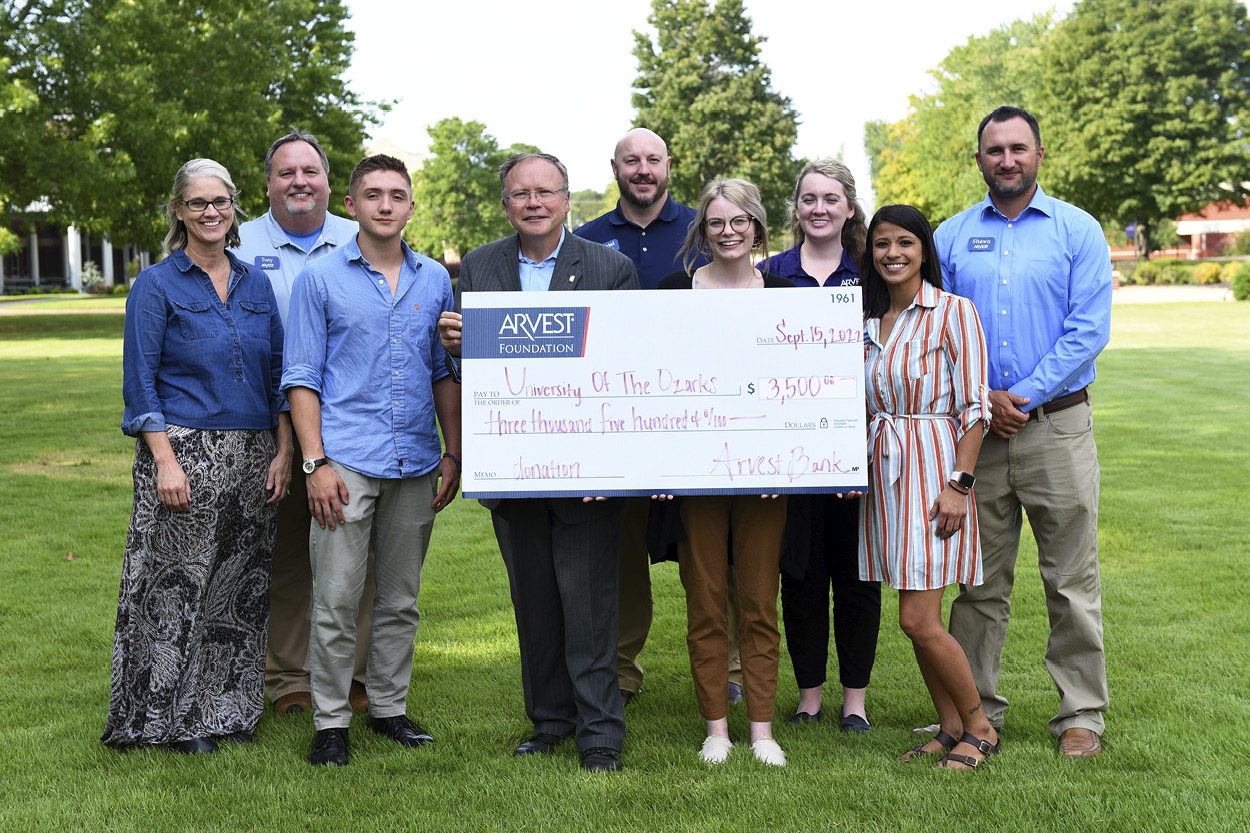 The Arvest Foundation made a $3,500 donation this week to the University of the Ozarks' Student Emergency Fund.
Among those who attended the check presentation were (pictured, from left) Dody Pelts, U of O vice president for student success; Tony Warren, Arvest vice president/commercial lender; Benjamin Stormes, U of O Student Government Association president; Richard Dunsworth, University president; Daniel Kimbrough, Arvest commercial lender; Britney Hogeland, assistant branch manager; Whitney Koenigseder, commercial loan assistant; Vanessa De Haro, commercial loan assistant; and Shawn Bates, community bank president. Warren is a 1988 graduate of Ozarks.
Lori McBee, vice president for advancement, said the Student Emergency Fund is an important asset that is used to help students with emergencies that arise during their time at Ozarks.
"The student emergency fund was developed so that when something unexpected happens, which causes major distress for a student, the University has resources to help that student so that they can continue on with their education," McBee said. "We are so fortunate that we have donors, such as the Arvest Foundation, who recognize this need and who provide funding for this purpose."