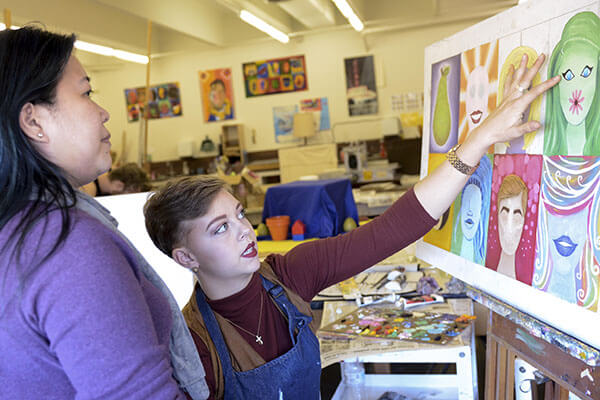 The University of the Ozarks' art program has received a grant for $109,000 from the Windgate Charitable Foundation to improve facilities and assist students in exhibiting their artwork.
The grant has two components — $59,000 for renovations and safety improvements to art facilities and a $50,000 Windgate Student Fine Art Exhibit Endowment to provide funds for art students to purchase presentation materials for art shows.
Among the facility improvements scheduled to take place this summer in the Walton Fine Arts Center's ceramics and sculpture rooms are improved ventilation systems, floor drains and sinks.
"The Art Department is pleased to receive this grant from the Windgate Charitable Foundation," said Tammy Harrington, professor of art. "The safety improvements to our facilities will have a positive impact on our program and will provide an enhanced environment for our students to create artwork. The foundation has been such a champion for the arts and we are honored to be included in their philanthropy."
The endowment will assist art students in the purchase of materials such as frames and matte for senior capstone exhibits, juried or competition exhibits, or presentations and events.
"We are a small art program, but we still 'think big' in regards to our students and their future goals," Harrington said. "Our mission is to provide the art majors a strong foundation of skills, development of art themes and content, professional preparation and knowledge, and individualized plans of study. Each art graduate works towards a solo exhibition in Stephens Gallery and that experience is so important in creating a professional in the field. This grant will be instrumental in the continued improvement of our program."
The number of students pursuing a major or minor in art at Ozarks has grown almost 20 percent since 2013.
Based in Siloam Springs, Ark., the Windgate Charitable Foundation provides funding for the support and development of the arts in K-12 and higher education institutions.