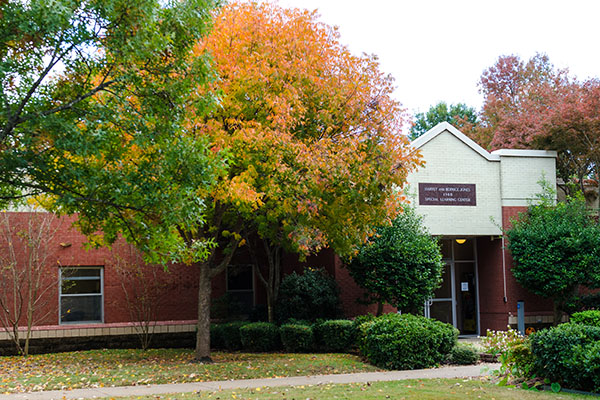 The University of the Ozarks' Jones Learning Center has received a $10,000 gift from the parents of a former JLC student for providing a "life-altering experience" for their son.
The parents, who wished to remain anonymous, said the JLC made a tremendous impact on their son and helped him graduate from U of O with honors.
"This gift is being given to support the mission of the Jones Learning Center by grateful parents of a child who entered the University of the Ozarks as a shy, immature, frightened kid who had some learning difficulties and was very unsure of himself," the parents said. "As a result of the faculty and staff of both the Jones Learning Center and the University of the Ozarks family, as well as the incredibly hard work of our son, he graduated Cum Laude and as a mature, confident and prepared young man. We thank the entire University of the Ozarks family for providing a life-altering experience for our son."
The gift will be a part of the Debbie Williams Memorial Endowment Scholarship that was established last year for scholarships to JLC students. It was created by family, colleagues, friends and former students of Williams to memorialize the long-time JLC coordinator who died in 2017.
"We are thankful for the generosity of donors like these who have seen first-hand the great work that our faculty members and JLC staff do to transform lives," said Lori McBee, vice president for advancement. "Their gift helps ensure that future JLC students will have the same type of high-quality support and education that their son received."
The Jones Learning Center is a comprehensive support program on the Ozarks campus.  Bright students with learning disabilities, AD/HD, and autism are completely mainstreamed into the university while receiving support in a program with a 1:5 staff-to-student ratio.  Daily scheduled meetings with JLC staff help the students to stay organized and to complete assignments.  In addition to the support they receive at the center, the average class size at U of O is about 17 students, allowing each to receive individual attention from professors in class.