Smith to Premiere "Off the Backboard" May 6
University of the Ozarks senior Johnathan Smith will present the premiere of his documentary "Off the Backboard," at 6 p.m. on Friday, May 6, in Baldor Auditorium, located in the Boreham Business Building. The event is free and the campus community is invited to attend.
Smith, who will graduate from Ozarks next week, is a business administration major from Jackson, Miss.. He has minors in communication studies, health science and philosophy.
"Off the Backboard" chronicles the 2021 Ozarks men's basketball season and the Eagles' improbable run to the program's first conference championship in almost 30 years.
Said Smith, "We all have our own rebound that we must grab to continue to go on the path we wish to walk and the ball coming off the backboard is where we must find and learn just adjust to life's obstacles. This team is anything but new to what it takes to get a ball off the backboard for they had a season last year that was in limbo by Covid. They had to learn what it takes to adjust off the backboard and find a way to put the ball back up. And to their luck, they did in spectacular fashion and earned the ASC championship."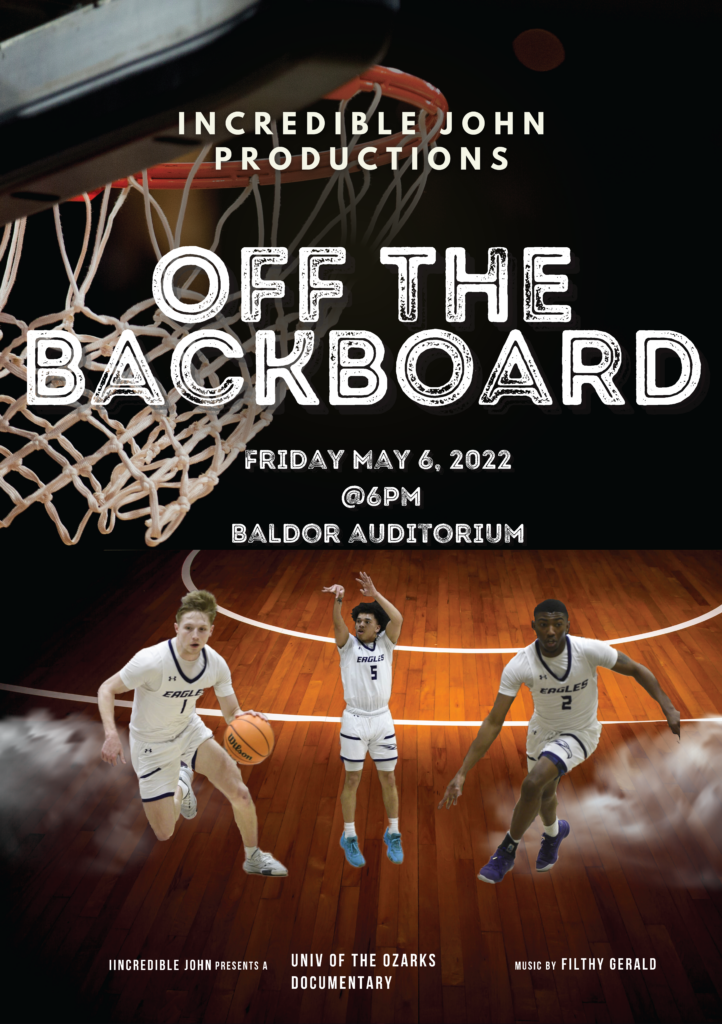 An activity where students can relax and have fun with friends while enjoying outdoors!