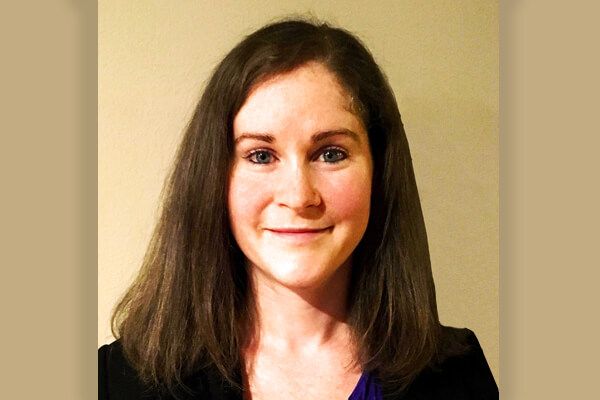 Dr. Danielle Young has joined the University of the Ozarks faculty as a tenure-track assistant professor of political science, starting in the Fall 2018 Semester.
A native of Wyoming, Young earned her Ph.D. in international politics in 2017 from Aberystwyth University in the United Kingdom. She recently served as an adjunct lecturer in international studies at the University of Wyoming.
"I am looking forward to joining the Ozarks community," Young said. "The faculty and staff are dedicated to creating a fantastic liberal arts education, and I am excited to contribute to that mission, both inside and outside the classroom."
In regards to her teaching style, Young said she strives to "facilitate an open, respectful environment in the classroom where students can share their ideas and where they can challenge themselves and others to consider new perspectives and evaluate their own thinking."
"Engaging with and understanding new and different ideas, perspectives and information is a key part of becoming an educated participant in society," Young added. "My approach to teaching is interactive and discussion-based, and I like to help students connect what they study to real world events and processes by having them participate in simulations and other activities."
Background
Young's research has focused on how global or transnational problems such as climate change, nuclear weapons and mass migration challenge or expose the limitations of the modern international states system. Her dissertation concentrated specifically on climate change and how the principle of sovereignty undermines cooperative efforts to address the problem at an international level.
She also has master's degrees in international relations from Aberystwyth and in international security from the University of St. Andrews. She earned her undergraduate degree in political science from the University of Wyoming.
Prior to working on her Ph.D., Young served as a staff assistant and tour coordinator in the U.S. Senate for Sen. John Barrasso and was an adjunct instructor at Lonestar Community College in Texas.
Her hobbies include reading, hiking and spending time with her dog.
Topics: About, Political Science