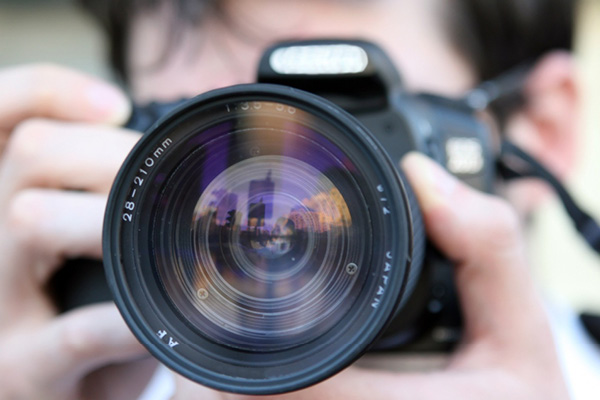 The University of the Ozarks' art program has received a multi-year grant of $310,700 from the Windgate Foundation for a visiting faculty program in digital photography as well as student enrichment initiatives for art students.
More than $200,000 of the grant funds will go toward a multi-year visiting faculty position to teach additional and upper level digital photography courses in the art department. In recent months, the University has established a photography studio to meet the need and demand of students from across disciplines, such as communication studies, marketing and business.
"The art department is very excited about expanding the photography options for students," said Tammy Harrington, professor of art. "This medium has the capacity to expand into other interdisciplinary areas, so that students will learn about photography in a portrait studio setting, product and marketing concepts, and other genres like sports, fashion, and journalism."
Harrington said that her program has seen a 300 percent increase in the number of students minoring in art since 2016 with the addition of the LENS program, where students choose one major and two minors from each of three academic "lenses." Harrington also pointed out that 60 percent of students who took digital photography in 2021 were not art majors.
"This will benefit a variety of students on the campus, not just the art majors," Harrington said. "The addition of a photography visiting assistant professor will provide valuable knowledge and experience to this area."
The student enrichment component of the grant will add funding to the current Windgate Student Fine Art Exhibit Endowment to increase student enrichment activities in art. This endowment helps cover students' costs for opportunities such as conferences, internships and workshops.
Based in Little Rock, Ark., the Windgate Foundation provides funding for the support and development of the arts in K-12 and higher education institutions.
This is the third grant that Ozarks has received from the Windgate Foundation. The University has successfully completed several art department enhancements over the past five years thanks to the foundation, including safety enhancements and equipment purchase for ceramics, planning work for redesigning the art gallery and beautification, establishing an endowment for senior students to better exhibit their capstone projects, new equipment and furnishings for classroom and studio spaces, and the current addition of a photography studio.
"We greatly appreciate the support the Windgate organization has given to University of the Ozarks and our students," Harrington said. "This is the third grant that we've received and I already see how our program has improved because of the upgrades in equipment and our physical spaces. I am looking forward to our future possibilities and development as a program."