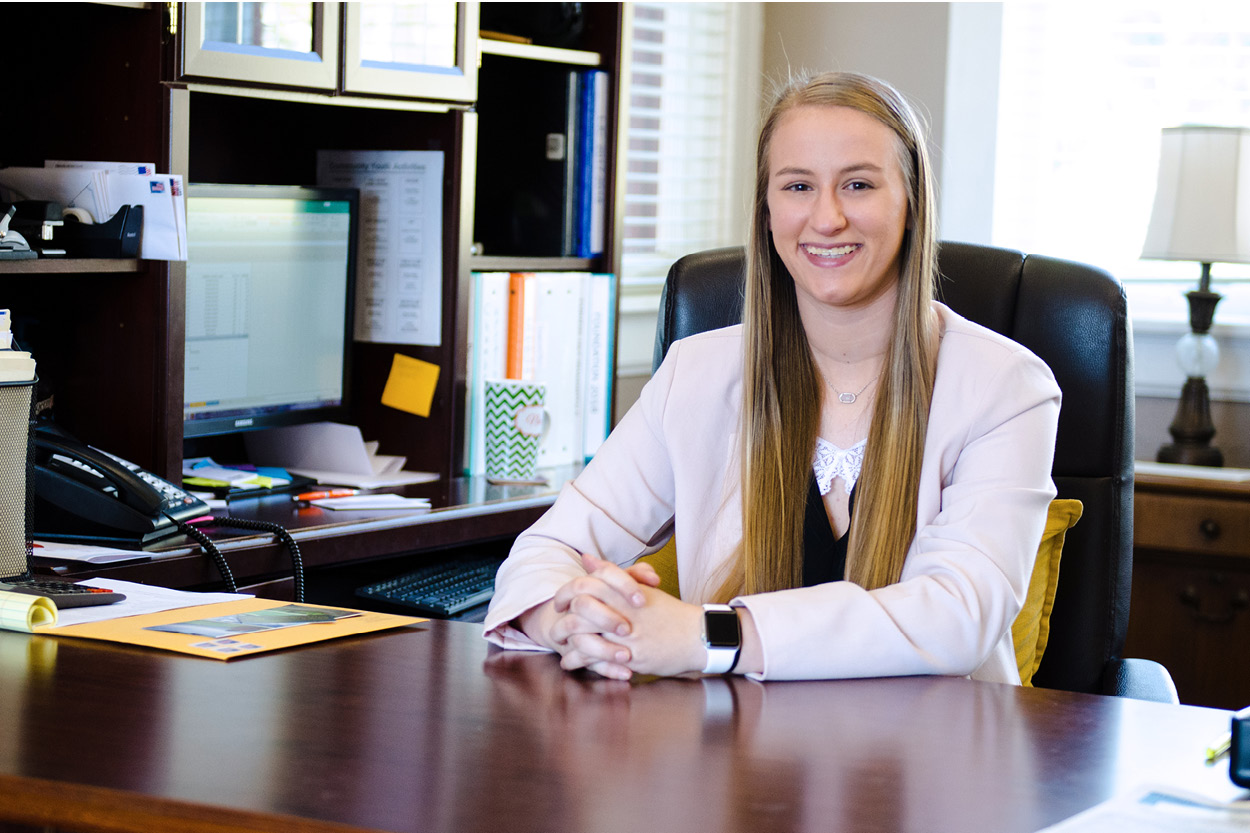 Rebecca Willems, a senior business administration major from Subiaco, Ark., has been hired as an admission counselor at University of the Ozarks. Willems will work part-time until she graduates next month and then will transition into full-time.
Willems has worked in the Admission Office since her freshman year when she joined the office as a student ambassador.  She has served as a student ambassador for four years and is currently the head student ambassador.
Willems has also worked in the Admission Office for the past two years as a student-worker and served as an intern in the University's Enrollment and Marketing department.
"Over the past three years, Rebecca has shown great enthusiasm, interest and promise in advancing enrollment at the University," said Reggie Hill, vice president for marketing and enrollment. "Her knowledge and skills in admission operations and in leading the student ambassador program has positioned her to be a great addition to the enrollment staff. I am proud of her accomplishments and I look forward to watching her grow as a higher education professional."
At Ozarks, she has a been a member of Eagles Production and the Catholic Campus Ministries and was selected as a Homecoming Ambassador in 2019.
"I am super excited to join the admission team," Willems said. "I love helping students and seeing them fall in love with Ozarks, just as much as I did when I started. I love seeing the passion and drive that these incoming students are having and I'm happy that I get to help them with this journey."
Willems has also served an internship with the Clarksville-Johnson County Chamber of Commerce and has been a teacher's aide and referee for the Johnson County Boys' and Girls' Clubs.
Topics: About, Admission, Alumni, Business Administration