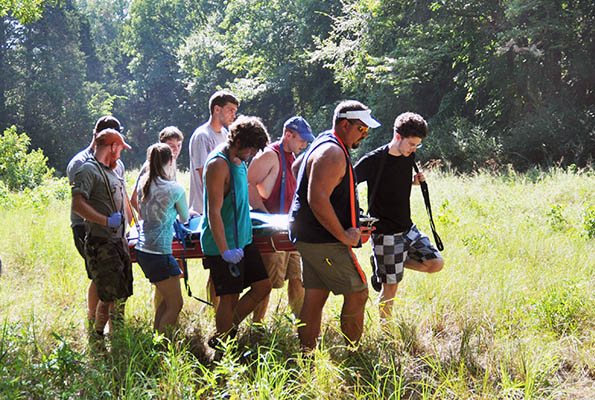 A two-day wilderness first aid course will be held on campus Feb. 10-11, 2018.
The course is being presented by the University's Ozarks Outdoors program and will be taught by members of the Ozark Safety and Rescue Educators organization.
It will be held from 8 a.m. to 5 p.m. each day and will consist of both classroom learning and hands-on scenarios. Participants who complete the course will earn a certification in wilderness first aid.
The introductory course will focus on basic first aid skills and the principles of treating injuries in a wilderness setting.
"This is a great certification for those interested in working outdoors, for the U.S. Forest Service, National Park Service, and many other great agencies and non-profits who operate outdoors," said Adam Bates, assistant director of Ozarks Outdoors and residential life. "These are great skills for any outdoor enthusiast to have in order to be prepared in a backcountry setting."
The cost of the course is $100 for U of O students, faculty and staff, and $150 for the general public. The costs includes course fees and lunch on both Saturday and Sunday in the University cafeteria. The minimum age to register for the course is 16.
For more information or to register, please contact the Ozarks Outdoors staff at outdoors@ozarks.edu.
Topics: Community Events, Outdoors, Student Events