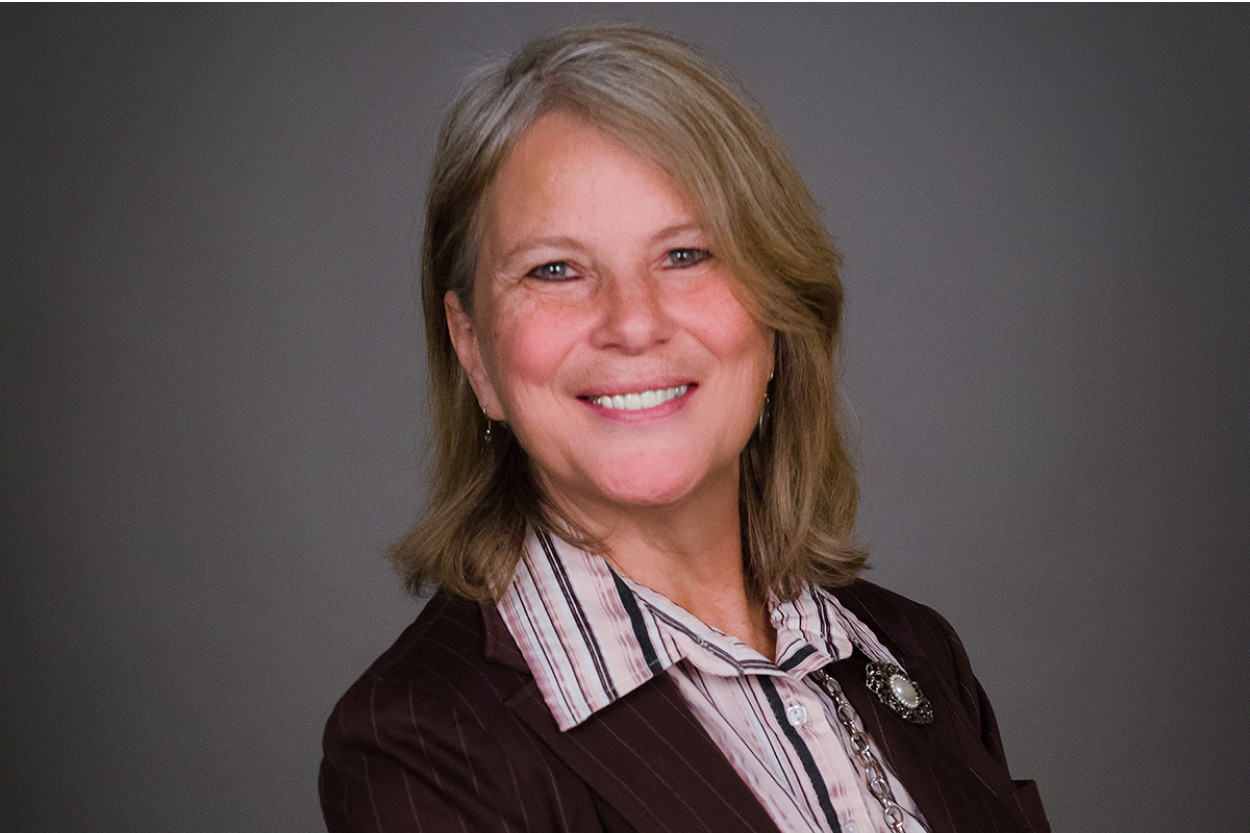 Ruth Walton is retiring from her position as director of career services at University of the Ozarks, effective Dec. 31, 2020.
Walton, who joined Ozarks in 2015, will continue to teach classes in the business program.
"This decision, which I have been considering for quite some time, has been a difficult one," Walton said. "I am forever grateful for the academic and professional development opportunities here at Ozarks. The teaching of Survey of Management, Human Resources, and Job Search classes has been extremely meaningful to me. Sharing real-world experiences with students is one of the highlights of my career. I am also grateful for the lifelong friendships I have developed and the camaraderie of our Ozarks family."
Walton, who earned her undergraduate degree from Fairleigh Dickinson University and her master's degree in public administration from Rutgers University, previously served as director of career services at Stevens Institute of Technology in Hoboken, N.J., and has more than 15 years of corporate experience in marketing, human resources and organizational effectiveness.
"My favorite board game growing up was Careers, and looking back I never imagined that I would be in the career industry for over 20 years," Walton said. "After a career in consulting, I was ready to return to academia. I felt called to apply to only faith-based schools. Moving from New Jersey to Arkansas was a big out-of-my-comfort-zone decision. I discovered that my own willingness to change and adapt was a quality that would help me be a better coach to our students."
Walton said her time at Ozarks has provided "blessings too numerous to count."
"My dream was to teach a college level course and Ozarks opened that door to me," she said. "I love to engage students and challenge their minds. Teaching is very rewarding for me because I can share my consulting experiences and bring real work examples into the classroom. I also have had the blessing of student interactions. It is the student who landed a summer internship at BookTrails in Steamboat Springs, Colorado. And, the student who interned at Duke University. It is the student who shares they no longer want to be a business major and instead wants to teach and goes on to work in training and development at a logistics company. Or, the student who wasn't accepted into medical school as expected. Or, the student who has no clue what they want to do. The greatest joy was being able to help point students into a new direction."
Walton also said she appreciated Ozarks' sense of collaboration among the faculty and staff.
"I've been blessed to be a part of amazing collaborations on this campus, whether that's serving on faculty and staff search committees, working with employers and faculty on developing internships, recruiting students, recruiting employers or working with student staff in learning together about the resources we have for students," she said. "Ozarks is a village. It's not about me, it's about us; us as a community of learners. A community of educators. A community that embraces each member for who they are."
Walton said she plans to devote more time to her writing. She writes a regular blog and devotional:
https://iandthoureflections.com/
The University will hold a retirement reception for Walton later in the semester.
Brian Henderson, director of annual giving and alumni engagement, will be leading the search process for the new director of career services. Henderson will be working with faculty members to coordinate the career services duties starting Jan. 1, 2021, and extending until a new director is named.
Topics: About, Business Administration, Career Services