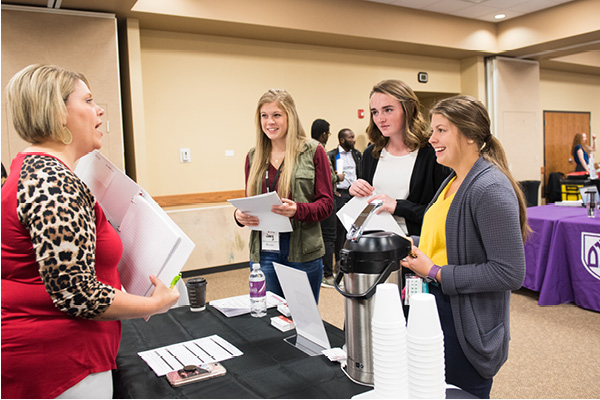 University of the Ozarks will welcome approximately 30 businesses, organizations and graduate schools to campus on Thursday, Sept. 23, for the University's annual career fair.
Presented by the Office of Career Services, the event will run from 10 a.m. to 2 p.m. in the Rogers Conference Center.
The career fair is an opportunity for University students to connect with local, state, national and international businesses and organizations as well as graduate and professional schools.
Andrea Cooper, director of career services, said she estimates that approximately 300 students will attend the event. U of O students are encouraged to dress in interview attire and bring their resumes to the event.
For information on having your business or organization represented at the career fair, please contact Cooper at acooper@ozarks.edu.
Topics: About, Career Services