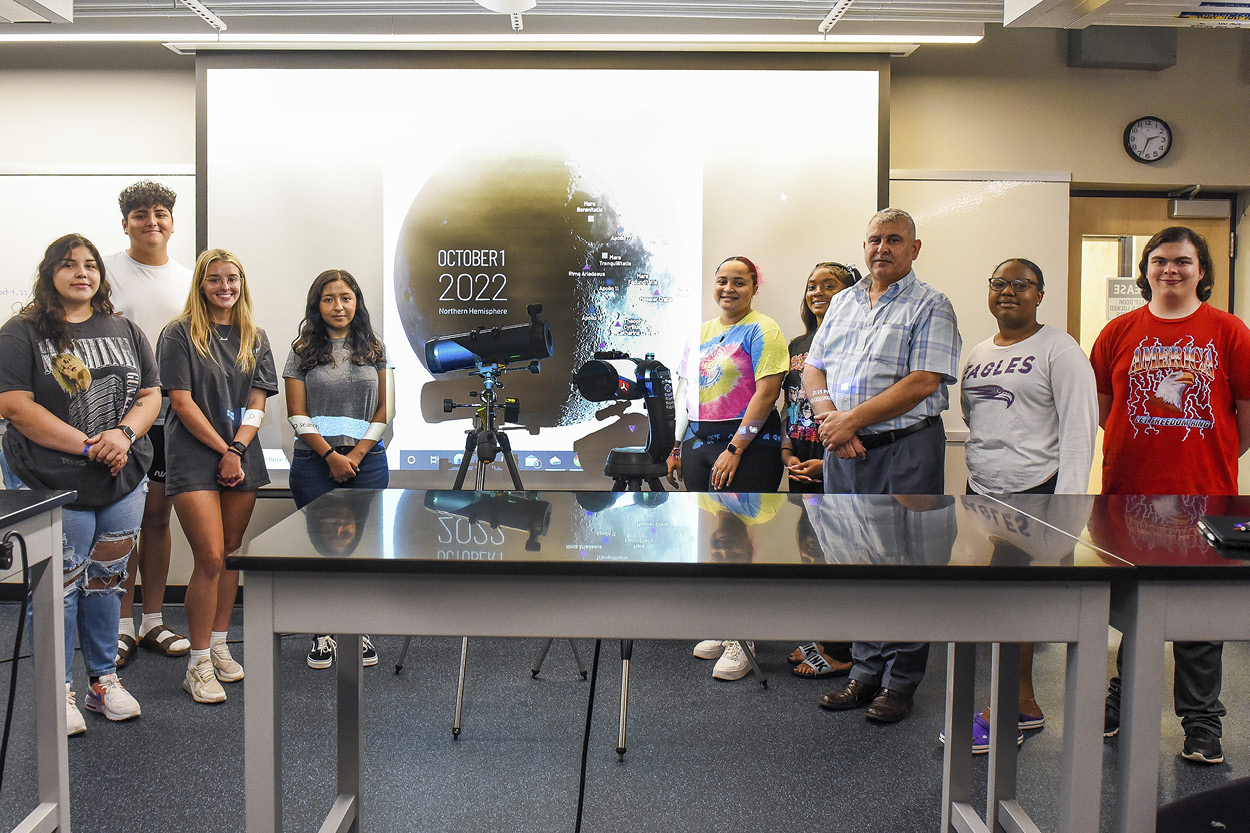 University of the Ozarks will present a moon observation event on the campus mall on Saturday, Oct. 1, in conjunction with the annual International Observe the Moon Night.
The event will be held from 7-9 p.m. in the area in front of Robson Library. The public is invited to attend and there is no cost to participate.
The U of O event is being presented by Dr. Radwan Al Faouri, assistant professor of physics, as well as students from his astronomy class (pictured above). Al Faouri said he expects to have several telescopes on hand and he and his students will be available to answer questions and to guide the observers.
"This is a great opportunity for kids as well as families to observe and learn more about the moon," he said. "This is a chance for us to come together with fellow moon enthusiasts and curious people worldwide and to learn about lunar science and exploration and take part in celestial observations."
International Observe the Moon Night is sponsored by NASA's Lunar Reconnaissance Orbiter mission and the Solar System Exploration Division at NASA's Goddard Space Flight Center, with many contributors. It occurs annually in September or October, when the moon is around first quarter ― a great phase for evening observing. A first-quarter moon offers excellent viewing opportunities along the terminator (the line between night and day), where shadows enhance the moon's cratered landscape.
The goals of International Observe the Moon Night, include uniting people across the globe in a celebration of lunar observation, science, and exploration; and providing information, a platform, and resources in order to raise awareness of NASA's lunar science and exploration program and empower people to learn more about the moon and space science and exploration, using Earth's moon as an accessible entry point.